$19.99
AUD
Category: Religion
Should we believe in God? In this brisk introduction to modern atheism, one of the world's greatest science writers tells us why we shouldn't. Richard Dawkins was fifteen when he stopped believing in God.  Deeply impressed by the beauty and complexity of living things, he'd felt certain they must have had a designer. Learning about evolution changed his mind. Now one of the world's best and bestselling science communicators, Dawkins has given readers, young and old, the same opportunity to rethink the big questions. In twelve fiercely funny, mind-expanding chapters, Dawkins explains how the natural world arose without a designer--the improbability and beauty of the "bottom-up programming" that engineers an embryo or a flock of starlings--and challenges head-on some of the most basic assumptions made by the world's religions: Do you believe in God? Which one? Is the Bible a "Good Book"? Is adhering to a religion necessary, or even likely, to make people good to one another? Dissecting everything from Abraham's abuse of Isaac to the construction of a snowflake, Outgrowing God is a concise, provocative guide to thinking for yourself. Includes a bonus PDF of photographs and charts Advance praise for Outgrowing God "My son came home from his first day in the sixth grade with arms outstretched plaintively demanding to know: 'Have you ever heard of Jesus?'  We burst out laughing. Maybe not our finest parenting moment, given that he was genuinely distraught. He felt that he had woken up one day to a world in which his peers were expressing beliefs he found frighteningly unreasonable. He began devouring books like The God Delusion, books that helped him formulate his own arguments and helped him stand his ground. Dawkins's new book is special in the terrain of atheists' pleas for humanism and rationalism precisely since it speaks to those most vulnerable to the coercive tactics of religion. As Dawkins himself says in the dedication, this book is for 'all young people when they're old enough to decide for themselves.' It is also, I must add, for their parents."--Janna Levin, author of Black Hole Blues   "When someone is considering atheism I tell them to read the Bible first and then Dawkins. Outgrowing God--second only to the Bible!"--Penn Jillette, author of God, No! ...Show more
$22.99
AUD
Category: Religion | Series: G - Reference, Information and Interdisciplinary Subjects Ser.
An internationally bestselling fable about a spiritual journey, littered with powerful life lessons that teach us how to abandon consumerism in order to embrace destiny, live life to the full and discover joy. * This inspiring tale is based on the author's own search for life's true purpose, providing a step-by-step approach to living with greater courage, balance, abundance and joy. * It tells the story of Julian Mantle, a lawyer forced to confront the spiritual crisis of his out-of-balance life: following a heart attack, he decides to sell all his beloved possesions and trek to India. On a life-changing odyssey to an ancient culture, he meets Himalayan gurus who offer powerful, wise and practical lessons that teach us to: - Develop joyful thoughts- Follow our life's mission- Cultivate self-discipline and act courageously- Value time as our most important commodity- Nourish our relationships- Live fully, one day at a time ...Show more
The Qur'an
by M. A. S. Abdel Haleem (trans.)
$21.95
AUD
Category: Religion | Series: Oxford World's Classics Ser.
'Read! Your Lord is the Most Bountiful one who taught by the pen, who taught man what he did not know.' The Qur'an, believed by Muslims to be the word of God, was revealed to the Prophet Muhammad 1400 years ago. It is the supreme authority in Islam and the living source of all Islamic teaching; it is a sacred text and a book of guidance, that sets out the creed, rituals, ethics, and laws of the Islamic religion. It has been one of the most influential books in the history of literature. Recognized as the greatest literary masterpiece in Arabic, it has nevertheless remained difficult to understand in its English translations. This new translation is written in a contemporary idiom that remains faithful to the original, making it easy to read while retaining its powers of eloquence. Archaisms and cryptic language are avoided, and the Arabic meaning preserved by respecting the context of the discourse. The message of the Qur'an was directly addressed to all people regardless of class, gender, or age, and this translation is equally accessible to everyone. ...Show more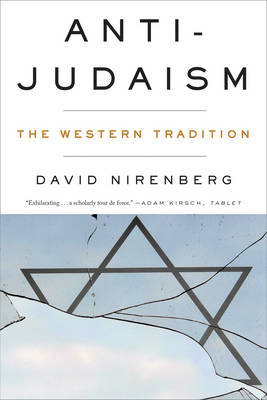 $29.95
AUD
Category: Religion
This incisive history upends the complacency that confines anti-Judaism to the ideological extremes in the Western tradition. With deep learning and elegance, David Nirenberg shows how foundational anti-Judaism is to the history of the West. Questions of how we are Jewish and, more critically, how and w hy we are not have been churning within the Western imagination throughout its history. Ancient Egyptians, Greeks, and Romans; Christians and Muslims of every period; even the secularists of modernity have used Judaism in constructing their visions of the world. The thrust of this tradition construes Judaism as an opposition, a danger often from within, to be criticized, attacked, and eliminated. The intersections of these ideas with the world of power the Roman destruction of the Second Temple, the Spanish Inquisition, the German Holocaust are well known. The ways of thought underlying these tragedies can be found at the very foundation of Western history." ...Show more
$22.99
AUD
Category: Religion
The Power of Now is a guide to spiritual awakening from a man who is emerging as one of this generation's clearest, most inspiring teachers on the subject. Eckhart Tolle is not aligned with any particular religion but does what all the great masters have done: shows that the way, the truth, and the ligh t already exist within each human being. There is no need to look elsewhere. At the heart of the book is Tolle's own story of early despair that culminated in a life-transforming experience of enlightenment at the age of 29. He emerged to share insights on the perils of the mind, the power of the present, and the accessibility of one's true nature. According to Tolle, "To regain awareness of Being and to abide in that state of 'feeling-realization' is enlightenment." "A reminder to be truly present in our own lives.... The result? More joy, right now." --O: The Oprah Magazine ...Show more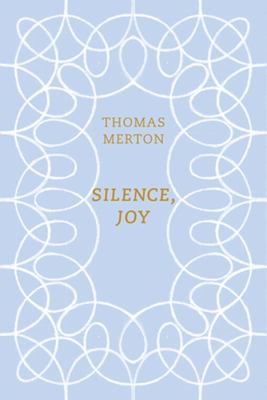 Silence, Joy
by Thomas Merton; Christopher Wait
$21.95
AUD
Category: Religion
In this day of mindless distraction, we're desperate for reasons to put down our phones and reconnect with our spiritual selves. In time for the bicentennial of Thomas Merton's death in 1968, Silence, Joy is an invitation to slow down, take a breath, make a space for silence, and open up to joy. Poet, monk, spiritual advisor, and social critic, Thomas Merton is a unique--and uniquely beloved--figure of the twentieth century, and this little rosary brings together his best-loved poems and prose. Drawn from classics like New Seeds Of Contemplation and The Way Of Chuang Tzu as well as less famous books, the writings in Silence, Joy offer the reader deep, calming stillness, flights of ecstatic praise, steadying words of wisdom, and openhearted laughter. Manna for Merton lovers and a warm embrace for novices, this slim collection is a delightful gift. ...Show more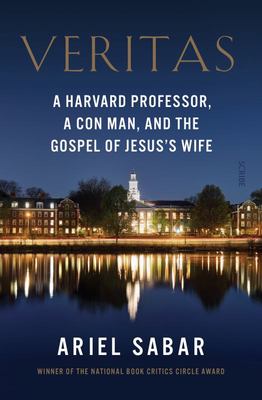 $39.99
AUD
Category: Religion
From National Book Critics Circle Award-winning author Ariel Sabar, the gripping true story of a sensational religious forgery and the scandal that engulfed Harvard. In 2012, Dr Karen King, a star professor at Harvard Divinity School, announced a blockbuster discovery at a scholarly conference just ste ps from the Vatican: she had found an ancient fragment of papyrus in which Jesus calls Mary Magdalene 'my wife'. The tattered manuscript made international headlines. If early Christians believed Jesus was married, it would upend the 2,000-year history of the world's predominant faith, threatening not just the celibate, all-male priesthood but sacred teachings on marriage, sex, and women's leadership. Biblical scholars were in an uproar, but King had impeccable credentials as a world-renowned authority on female figures in the lost Christian texts from Egypt known as the Gnostic gospels. 'The Gospel of Jesus's Wife' -- as she provocatively titled her discovery -- was both a crowning career achievement and powerful proof for her arguments that Christianity from its start embraced alternative, and far more inclusive, voices. As debates over the manuscript's authenticity raged, award-winning journalist Ariel Sabar set out to investigate a baffling mystery: where did this tiny scrap of papyrus come from? His search for answers is an international detective story -- leading from the factory districts of Berlin to the former headquarters of the East German Stasi, before winding up in rural Florida, where he discovered an internet pornographer with a prophetess wife, a fascination with the Pharaohs, and a tortured relationship with the Catholic Church. Veritasis a tale of fierce intellectual rivalries at the highest levels of academia, a piercing psychological portrait of a disillusioned college dropout whose life had reached a breaking point, and a tragedy about a brilliant scholar handed an ancient papyrus that appealed to her greatest hopes for Christianity -- but forced a reckoning with fundamental questions about the nature of truth and the line between faith and reason. ...Show more
$39.99
AUD
Category: Religion
Mindfulness is considered the heart of Buddhist meditation. But its essence is universal and of deep practical benefit to everyone. In Wherever You Go, There You Are, Jon Kabat-Zinn maps out a simple path for cultivating mindfulness in our lives, and awakening us to the unique beauty and possibilities o f each present moment. Since its first publication in 1994 (as Mindfulness Meditation for Beginners), this book has changed lived across the globe. This tenth anniversary edition of the original classic text, featuring a new afterword by the author, brings this wonderful book with an even larger audience. ...Show more
$19.99
AUD
Category: Religion | Series: G - Reference, Information and Interdisciplinary Subjects Ser.
Pema Chodron reveals the vast potential for happiness, wisdom and courage even in the most painful circumstances. She teaches that there is a fundamental opportunity for happiness right within our reach, yet we usually miss it -- ironically, while we are caught up in attempt to escape pain and suffering . This accessible guide to compassionate living shows us how we can use painful emotions to cultivate wisdom, compassion and courage, ways of communication that lead to openness and true intimacy with others, practices for reversing our negative habitual patterns, methods for working with chaotic situations and ways to cultivate compassionate, energetic social action for anyone -- whether they have a spiritual path or not. Her heartfelt advice and wisdom (developed in her 20 years of practice as a Tibetan Buddhist nun as well as her years previously as a normal 'housewife and mother') give her a wide appeal. This advice strikes just the right note, offering us comfort and challenging us to live deeply and contribute to creating a more loving world. ...Show more
$35.00
AUD
Category: Religion
Meditation is increasingly recommended for relaxation, for enhancing relationships and well-being, to increase performance in sports and business, for personal growth, and to assist healing. Introducing mindfulness-based stillness meditation, Ian Gawler and Paul Bedson explain how to build a daily medit ation practice. The authors also show how meditation can be used to work with our emotions, aid healing, manage pain, or as a spiritual practice.   Meditation is a path we can pursue and refine throughout our lives. Drawing on modern science as well as ancient Eastern traditions and the authors' own extensive personal experience as practitioners and teachers, this guide offers the techniques and understanding needed to explore meditation practice deeply. It is also an invaluable resource for meditation teachers from all background. ...Show more
$19.99
AUD
Category: Religion
A book which speaks directly to the confusions and agonies of existence, detailing a personal, philosophical odyssey.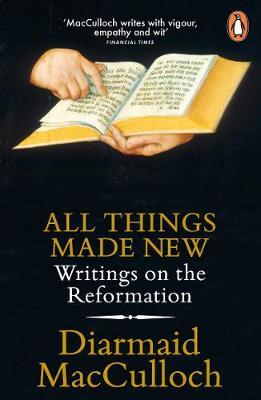 $24.99
AUD
Category: Religion
The Reformation which engulfed England and Europe in the sixteenth century was one of the most highly-charged, bloody and transformative periods in their history, and has remained one of the most contested. In this dazzling book, Diarmaid MacCulloch explores a turbulent and endlessly fascinating era. 'A masterly take on the Reformation ... absorbing and compelling, full of insights' Linda Hogan, Irish Times'One of our very best public historians ... as this collection triumphantly confirms, MacCulloch writes authoritatively and engagingly on a remarkably diverse range of topics in the history of Christian culture' Peter Marshall, Literary Review'Written with elegance and sometimes donnish wit ... he wears his learning lightly' Robert Tombs, The Times'Dazzling ... prodigiously learned ... MacCulloch has a gift for explaining complicated things simply' Jack Scarisbrick, Catholic Herald ...Show more