$34.99
AUD
Category: Melbourne
Remember dropping into the Coles Cafeteria on Bourke Street for a feast of rashers, sausages and mash, with gravy, from the bain marie? Or catching a 'red rattler' into the city? Eating a hot jam doughnut from the American Doughnut Kitchen van at the Queen Vic markets? If you answered yes to any of thes e questions, chances are you are part of the Melbourne Baby Boomer generation. Take a nostalgic trip down memory lane with Bob Byrne as he transports us back in time to a Melbourne that has long since disappeared, the streets and buildings, the personalities and landmarks, the traditions and the times. ...Show more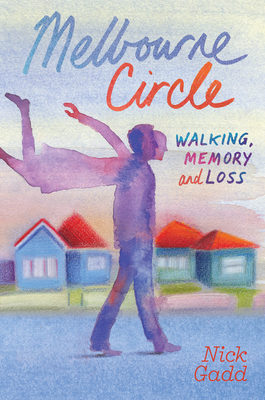 $29.95
AUD
Category: Melbourne
Over two years, writer Nick Gadd and his wife Lynne circled the city of Melbourne on foot, starting at Williamstown and ending in Port Melbourne. Along the way they uncovered lost buildings, secret places and mysterious signs that told of forgotten stories and curious characters from the past. Soon afte r they completed the circle, Lynne passed away from cancer. Melbourne Circle is the story of their journey, a memoir, and a stunning meditation on personal loss. ...Show more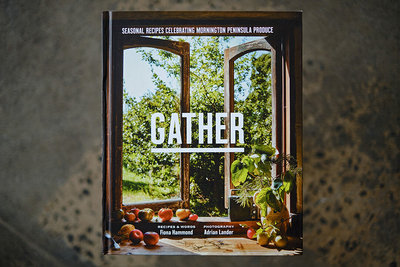 Gather
by Fiona Hammond; Adrian Lander
$50.00
AUD
Category: Melbourne
GATHER is a collection of seasonal recipes celebrating the quality local produce from the Mornington Peninsula, written by Fiona Hammond and photographed by Adrian Lander. GATHER is filled with anecdotes of heart-warming stories of meeting the producers, plus fabulous ideas to inspire the home cook. Ea ch recipe offers handy advice on substituting ingredients to accommodate the seasons and dietary needs, as well as practical tips to minimise waste and create delicious dishes to share with family and friends.GATHER is a down-to-earth, produce and flavour driven, user-friendly book. It's the perfect gift for those desiring to connect and understand the source of their food, or those who want to take a piece of the Mornington Peninsula home with them. ...Show more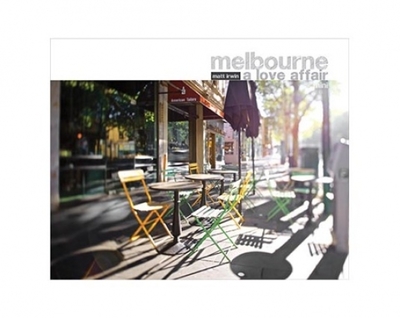 $24.99
AUD
Category: Melbourne | Series: Walks in Nature Ser.
Melbourne and its surrounding regions are a great place to go for a walk. Step away from the city pavements and you'll discover a world of hidden wild rivers, towering eucalypt forests, cliff-tops and sheltered coves.  This revised and completely updated edition of Walks in Nature: Melbourne is for a nyone who wants to escape into the natural world. The 32 cards are organised seasonally and feature some of the best walks in the Melbourne region - with four new walks to try in this edition! Each easy-to-carry card includes a short description, useful information and map, plus a recommended coffee and foodie stop. ...Show more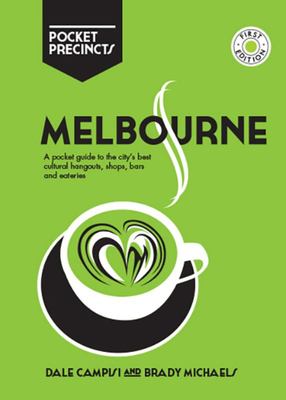 $19.99
AUD
Category: Melbourne | Series: Pocket Precincts Ser.
Melbourne is a city of proud locals, and visitors who wish they lived here. Whether by bike or by tram, explore the lively streets and beautiful green spaces; it's no wonder Melbourne has long been considered one of the most liveable cities in the world. Culture reigns supreme with world-class museums, galleries, street art and a topnotch food and coffee scene. Browse with the Collins Street elite or vintage shop-hop through Collingwood and Prahran, then finish the day with a fine wine on one of the CBD's many rooftop bars. Melbourne Pocket Precincts is your curated guide to the city's best cultural, shopping, eating and drinking experiences, from the grunge of Fitzroy to the seaside vibes of St Kilda. As well as detailed reviews and maps for major attractions through to hidden gems, this guide includes a selection of field trips encouraging you to venture outside the city to the Dandenong Ranges and Yarra Valley vineyards, the picturesque Mornington Peninsula, the iconic Great Ocean Road and the historic Goldfields. Slip this guide into your pocket and head off on an adventure, experiencing the coolest places in Melbourne and surrounds, like a local. ...Show more
$29.99
AUD
Category: Melbourne | Series: City Ser.
A year in Melbourne's city life told in diary form, this contemporary and personal portrait depicts major events from the Australian heat wave, which culminated in more than 400 bushfires, to the destructive deluge of a hailstorm. While walking through Melbourne's oldest suburb to its largest market, ex periencing an Australian Rules Football game, and attending the comedy festival, writer Sophie Cunningham journeys deep into her own recollections of the city she grew up in, and tells stories from its history. She strolls by Melbourne's rivers and creeks and considers the history of the wetlands and river that sit at Melbourne's heart, for it is water--the corralling of it, the excess of it, the squandering of it, the lack of it--that defines Melbourne's history, its present, and its future. ...Show more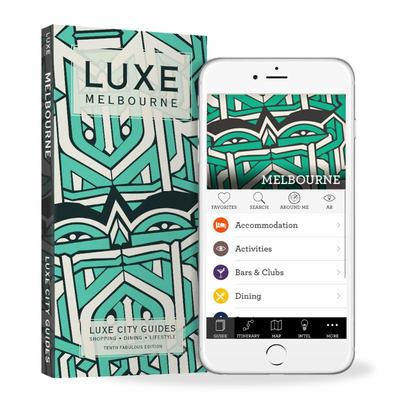 $24.99
AUD
Category: Melbourne
Melbourne is a right bobby dazzler, but unlike her flashier sister Sydney, she ain't one to show off her goodies - most of her best food and fashion bits are secreted away down arcades and hidden laneways. We've probed into this chilled chick's deepest recesses, and now Mellie's all yours for the taking . LUXE Melbourne. Your guiding light. ...Show more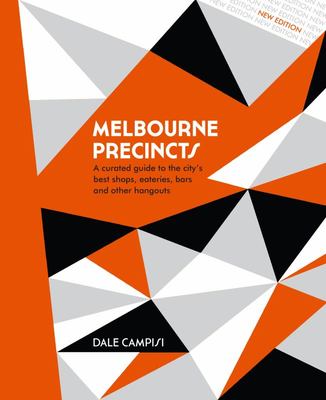 $39.99
AUD
Category: Melbourne | Series: The\Precincts Ser.
'The perfect day out in Melbourne, like any ordinary day out in Melbourne, necessarily involves coffee, sandwiches, beer, a bike ride and maybe a tram trip.' Book jacket.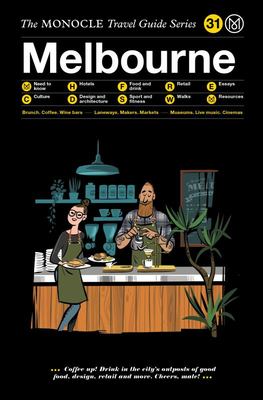 $36.00
AUD
Category: Melbourne | Series: The Monocle Travel Guide Series
The definitive travel guides that make you feel like a local wherever you go. Monocle reports from around the globe. As its editors and correspondents dart from city to city, they get to know the best places to rest their heads, stretch their limbs, and kick back with a contact in a hard-to-find cocktai l bar. That information is now available in The Monocle Travel Guide Series: a line-up of titles that speaks to readers in an informed but informal way about everything from architecture to art, late-night bars to earlymorning markets. Designed to be compact and collectable, these books go beyond the traditional tourist beats to make sure visitors get the best out of a city--no matter how short their stay. ...Show more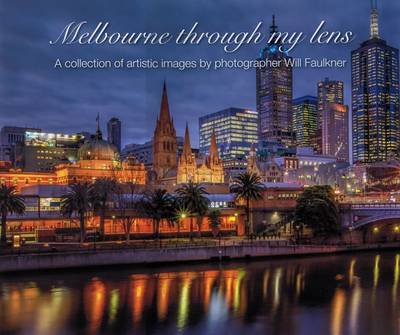 $60.00
AUD
Category: Melbourne
This book is a collection of images from my home town of Melbourne, Victoria, Australia. I am a 4th generation Melbournian and I love this city. These images are the results of many hundreds of kilometres of walking the streets looking for those perfect angles. Usually I would spend 5 to 6 hours walking , ending up with blisters most days, to find an angle that I liked. Then I would make a note of the location and which way the sun rose or set on the scene and come back when the light was right. Then I would arrive at the scene well ahead of the light I wanted, set up and wait patiently. But of course sometimes the shots just didn't work, for example a person might walk into the shot and decide to start watching the sunset just at the moment of pressing the shutter. Or I might wait all day to get a shot of Federation square, take the tram into the city only to find that there is construction set up in my scene. Such is the life of a landscape photographer. ...Show more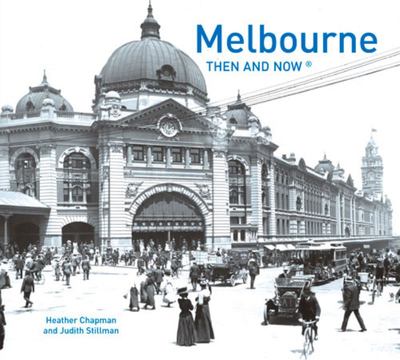 $29.99
AUD
Category: Melbourne | Series: Then and Now® Ser.
The classic series from Anova Books, MELBOURNE: THEN AND NOW showcases vintage pictures of the city and compares them with the views as they look today. Part of Melbourne's charm is down to the preservation of grand buildings from its days as Australia's most populous and prosperous city. Victoria's gol d rush in the 1850s led to a rapid expansion and allowed the city to build magnificent institutional structures such as Customs House, the City Baths, Treasury Building and Her Majesty's Theatre. MELBOURNE: THEN AND NOW, shows both the historical and current images of these fabulous landmarks, giving a fascinating insight into Melbourne's development from its Victorian roots through to the 21st Century city of towering skyscrapers. Updated with stunning new photography, this classic book features a wide range of the city's best locations, from the great Flinders Street Station, to Albert Park and St Kilda and is the perfect gift for Melbournites and travelers alike. ...Show more