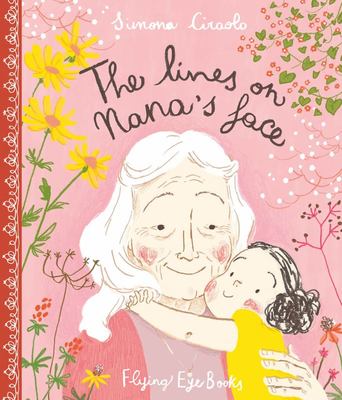 $24.99
AUD
Category: Childrens
It's granny's birthday, but her little granddaughter wonders why, because of the lines on her face, she looks so worried! But they are simply wrinkles, and grandma is very fond of her lines because they are where she keeps her memories.In this imaginative and charming story, Simona Ciraolo turns the lin es from old age into little wrinkles of wonder and memory as a little girl learns all about the precious moments in her grandma's life.Simona Ciraolo is a Sardinian born author and illustrator whose witty and endearing tales recently won her the Sebastian Walker Award. ...Show more
$12.99
AUD
Category: Childrens | Series: EJ12: Girl Hero Ser.
EJ's toughest mission yet. The Head of SHINE has uncovered a secret laboratory that uses animals for cosmetic testing. But now she is missing and it is up to EJ12 to find her.
$14.99
AUD
Category: Childrens | Series: Blue Kangaroo
Every night Blue Kangaroo falls fast asleep, cuddled in Lily's arms. But as new toy animals start arriving, Blue Kangaroo worries that there just isn't enough room for him anymore. When he goes missing, Lily looks everywhere for him and it turns out NONE of the other toys mean as much to her as her firs t and favorite Blue Kangaroo.   ...Show more
$17.99
AUD
Category: Childrens
Kevin doesnt want a pat. He doesnt want a tickle. And he definitely does NOT want a cuddle. Theres absolutely no way this hilarious cat is going to change his mind about that. Or will he?
$19.99
AUD
Category: Childrens | Series: Biggles
"SPECIAL MISSION! It's the First World War and Biggles is just 17. The planes are primitive; combat tactics are non-existent; the only form of communication for pilots and their gunners is by hand signals. They are reliant on the skill of their fellow crew, their wit and, above all else, bravery. In hos tile enemy skies, where instinct and fast reactions are everything, Biggles must learn to be a real fighter pilot, or die but does he have what it takes?" ...Show more
$14.99
AUD
Category: Childrens
Penny Dale's cozy take on a favorite nursery rhyme takes on new charm in a board book edition with an appealing new cover.   "There were ten in the bed and the little one said, 'Roll over, roll over 'So they all rolled over and Hedgehog fell out. . . ."   One by one, nine friends roll over and fall out of a boy's bed with a bang, a thump, or a plop until . . . "I'm cold I miss you " the boy says, and back in the bed they all go. In a sturdy board book begging many repeat readings, Penny Dale's popular rendition of this childhood song is as warm and toasty as a feather bed. ...Show more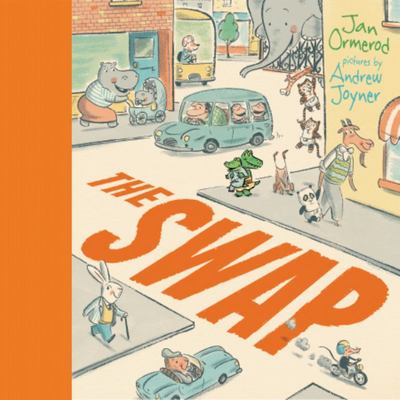 $14.99
AUD
Category: Childrens
Caroline Crocodile's baby brother dribbles. But all Mama Crocodile EVER says is how GORGEOUS he is. Caroline is VERY jealous.  So she goes to the Baby Shop and swaps her dribbly brother for a new baby. 
$16.99
AUD
Category: Childrens
This classic tale of the famous Mallard ducks of Boston is available for the first time in a full-sized paperback edition. Awarded the Caldecott Medal in 1941, Make Way for Ducklings has been described as "one of the merriest picture books ever" ( "The New York Times" ). Ideal for reading aloud, this bo ok deserves a place of honor on every child's bookshelf. "Robert McCloskey's unusual and stunning pictures [have] long been a delight for their fun as well as their spirit of place". — The Horn Book" ...Show more
$14.99
AUD
Category: Childrens | Series: Diary of a Wimpy Kid
Jeff Kinney has brought Greg Heffley back for the ninth instalment of his bestselling Diary of a Wimpy Kid series. This time, the Heffleys are off on a road trip! The chances of survival are... quite small to be honest. If I had to guess, I'd say 90% of everything we do as a family comes from ideas Mom gets from that magazine. And when I saw the latest issue I knew it was gonna get Mom's wheels turning. When Greg's mom decides the family are going to have an 'authentic experience' this summer on a family road trip, Greg is less than excited. All the Heffley's trapped in a minivan for miles and miles... it spells disaster. And when Greg has to battle petrol-station bathrooms, crazed seagulls, a fender bender and a runaway pig, it seems he was right to be worried. This is one adventure the Heffleys won't forget! Reluctant and avid readers of 7+ can't get enough of Greg and the disasters that follow him around! ...Show more
$14.99
AUD
Category: Childrens
Meet Noni, a pony who's as zippy and fun as she is thoughtful and kind. Introducing Noni, the friendliest, funniest, and friskiest pony you'll ever meet! When she's not racing and chasing with her best pals Dave Dog and Coco the Cat, she's busy making sure they feel cozy and loved. Because Noni isn't j ust heaps of fun--she's a great friend, too.      With its jaunty rhyme and bright, bold illustrations, this delightful picture book is sure to capture the imaginations and hearts of readers of all ages. ...Show more
$15.99
AUD
Category: Childrens
Paddle along with Little Fish on a mesmerizing underwater tour of friends spotty and stripy, happy and gripy, hairy and scary, even curly whirly and twisty twirly. From the creator of Maisy comes an eyepopping picture book that is sure to have little ones joining the chorus: Hooray for fish!
$14.99
AUD
Category: Childrens | Series: Funny Kid
In July 2017, the first Funny Kid novel debuted as the #1 Australian kids' book in the market; now Max's adventures continue in the much-anticipated sequel!  Every kid wants to laugh, and Max is the boy who can make it happen. Or he used to be. But something terrible has happened and Max seems to have lost his funny! Now Max is the 'Un-Funny Kid', right when he's trying to win the town talent quest! Heckling clowns, kidnapped grandpas, giant dogs called Steve, bungled police operations and the greatest stand-up comedy routine of all time are just some of the things in store for Max, Hugo, Abby and Duck on their brand new adventure. Will the real Funny Kid please stand up! ...Show more