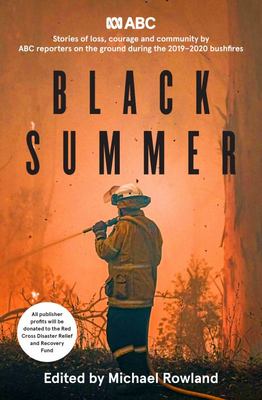 $34.99
AUD
Category: Australian
Told by ABC journalists who were on the ground and broadcasting during our worst ever fire season, spearheaded by Michael Rowland The bushfires that burnt across Australia from June 2019 to February
$22.99
AUD
Category: Australian
Dark Emu argues for a reconsideration of the 'hunter-gatherer' tag for pre-colonial Aboriginal Australians and attempts to rebut the colonial myths that have worked to justify dispossession. Accomplished author Bruce Pascoe provides compelling evidence from the diaries of early explorers that suggests that systems of food production and land management have been blatantly understated in modern retellings of early Aboriginal history, and that a new look at Australia's past is required. ...Show more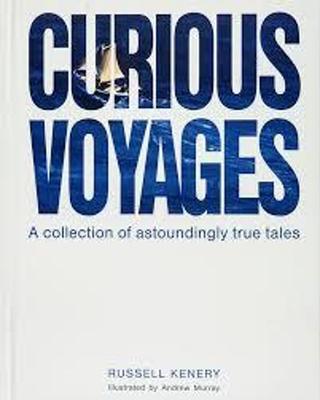 $39.95
AUD
Category: Australian
Over thousands of years the world was wide with wind-powered boats, one of man's most beautiful constructions, and sailors had to struggle in the age-old game of Man vs Sea. This collection of tales is not a history of sail, it's a voyage through centuries of curious sailing adventures.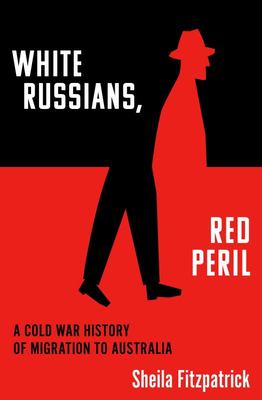 $34.99
AUD
Category: Australian
 A gripping account of the paths that led postwar Russian migrants to Australia - and what they found when they arrived.More than 20,000 ethnic Russians migrated to Australia after the Second World War - yet we know very little about their experiences. Some came via China, others from refugee camps in E urope.Many of the refugees who came from Europe preferred to keep a low profile in Australia, and some tried to 'pass' as Polish, West Ukrainian or Yugoslavian. They had good reason to do so- to the Soviet Union, Australia's resettling of Russians amounted to the theft of its citizens, and undercover agents were deployed to persuade them to repatriate. Australia regarded the newcomers with wary suspicion, even as it sought to build its population by opening its doors to immigrants.Making use of newly discovered Russian-language archives and drawing on a lifetime's study of Soviet history and politics, acclaimed author Sheila Fitzpatrick examines the early years of a diverse Russian-Australian community and how Australian and Soviet intelligence agencies attempted to track and influence them. While anti-communist 'White' Russians dreamed a war of liberation would overthrow the Soviet regime, a dissident minority admired its achievements and thought of returning home. This is immigration history at its vivid, grounded best. ...Show more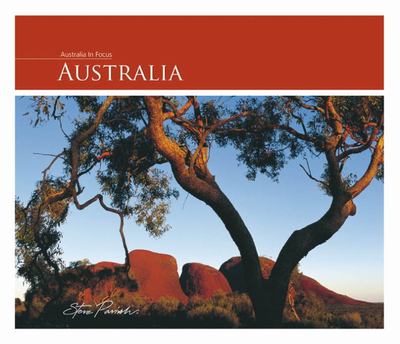 $34.95
AUD
Category: Australian | Series: Australia in focus S.
Australia is an ancient island continent of contrasts and extremes, f rom lush tropical rainforests to the parched deserts of the inland. The continent's diversity of climates, landforms and habitats are home to an array of fauna and flora, many unique to Australia. At sixteen s ites, the natural and cu ltural heritage values are so outstanding that t hey have been inscribed on the World Heritage List. In these, and in nat ional parks and reserves, the country's natural treasures are protected and preserved. These such wonders of Australia are exquisitely captured in Australia in Focus: Australia. ...Show more
$34.99
AUD
Category: Australian
In the early hours of Thursday 19 March 2020, the luxury cruise liner Ruby Princess docked at Sydney's Circular Quay, the gateway to Australia. Hours later, 2700 passengers disembarked. Yet in the middle of a pandemic sweeping the planet, there were no health checks. Over the next few days, the passenge rs got some bad news. The COVID-19 virus had infected some on the ship, and it spread rapidly. Months of investigation and a Special Commission uncovered a series of catastrophic mistakes, from negligence to corporate greed of an industry with a history of only caring for its bottom line. This 'super-spreader incident' was a viral bomb that exploded in the heart of Australia's biggest city - and a disaster that could and should have been prevented. In his page-turning book, investigative journalist Duncan McNab explores the causes of the spectacular quarantine failure, the cruise industry, the lives of the victims and their families, and the turbulent politics of blame. ...Show more
Heroes Next Door
by Johnson, Samuel & Hinton, Hilde
$24.99
AUD
Category: Australian
From bestselling authors Samuel Johnson and Hilde Hinton comes a moving, funny, irreverent, inspiring and big-hearted book that shows us all that resilience and kindness are what make the difference, and that you don't have to travel far to find good people ... often they are right next door. When Samu el Johnson unicycled around Australia, he met some awesome people. And before we had to lock down, he and his other sister, Hilde, were travelling the country talking at schools, community groups and at the side of busy streets to spread their message about how to kick cancer in the face hole. But in the process they connected and listened as people shared their own stories - not just about how cancer impacted them, but about love, fighting fires, making families out of choice not blood, knitting, being there and being surprised by life and finding solace from strangers. They decided those stories should be shared and the idea for Heroes Next Door was born. The result is a moving, funny, irreverent, inspiring and big-hearted book that shows us all that resilience and kindness are what make the difference, and that you don't have to travel far to find good people ... often they are right next door.  ...Show more
$49.99
AUD
Category: Australian
Between 1788 and 1868, approximately 25,000 women were transported to Australia. For nearly 200 years, there has been a chorus of outrage at their vulgarity, their depravity and their promiscuity. Babette Smith takes the reader beyond this traditional casting of convict women, looking for evidence of th eir humanity and individuality. Certainly some were desperate, overwhelmed by a relentless chain of criminal convictions, drunkenness and despair. But others were heroic, defiant. Smith offers fresh insights: the women's use of sound and voice to harass officials, for example; the extent of their deliberate resistance against authority. This resistance, she argues, has contributed significantly to broader Australian culture. The women's stories begin when their fates are decided by the British Crown. We are introduced to women who stole, set fires, rioted, committed insurance fraud, murdered; mothers of six and 12-year-old girls; women who refused to show deference to the Court, instead giving mock curtsies, 'jumping and capering about'.'A sailor', wrote ship's surgeon Peter Cunningham, was 'more an object of pity than wrath. To see twenty wicked fingers beckoning to him, and twenty wicked eyes winking at him, at one and the same time, no wonder his virtue should sometimes experience a fall!'. Among the hysterical accounts of bad behaviour aboard female convict ships written by concerned reverends, surgeons and others are scenes that show female camaraderie, fun and intrepid spirit. Washing clothes became 'a grand water party'; caught in a storm, women came up on deck to help their fellow convicts haul water; women sang and danced before bed, putting on concerts for each other, 'dressed out in their gayest plumage'. This camaraderie continued in Australia. In Tasmania's overcrowded Cascades factory, the superintendent complained about women 'corrupting each other' in nightly conversation laced with 'obscenity'. Another interpretation is that women sought the comfort of sharing their woes with one another, telling 'war stories' of life on assignment and generally enjoying each other's company in language that was everyday for them.Defiant Voices tells the story of the Crown trying and failing to make its prisoners subservient to a harsh penal system. Convict women challenged the authorities by living in perpetual disobedience, which was often flagrant, sometimes sexual and always loud. They were not all 'the most abandoned prostitutes', but their sexual mores were certainly different from the observers who labelled them. From factory rioters to individuals like Ann Wilson, whose response-'That will not hurt me'-provoked a magistrate to pile punishment after punishment onto her, the women of Defiant Voices fought like tigers and drove men to breaking point with their collective voices, the lewd songs and 'disorderly shouting' resounding from the page. ...Show more
$32.99
AUD
Category: Australian
What role did the queen play in the governor-general Sir John Kerr's plans to dismiss prime minister Gough Whitlam in 1975, which unleashed one of the most divisive episodes in Australia's political history? And why weren't we told? Under the cover of being designated as private correspondence, the lett ers between the queen and the governor-general about the dismissal have been locked away for decades in the National Archives of Australia, and embargoed by the queen potentially forever. This ruse has furthered the fiction that the queen and the Palace had no warning of or role in Kerr's actions. In the face of this, Professor Jenny Hocking embarked on a four-year legal battle to force the Archives to release the letters. In 2015, she mounted a crowd-funded campaign, securing a stellar pro bono team that took her case all the way to the High Court of Australia. Now, drawing on never-before-published material from Kerr's archives and her submissions to the court, Hocking traces the collusion and deception behind the dismissal, and charts the private role of High Court judges, the queen's private secretary, and the leader of the opposition, Malcolm Fraser, in Kerr's actions, and the prior knowledge of the queen and Prince Charles. Hocking also reveals the obstruction, intrigue, and duplicity she faced, raising disturbing questions about the role of the National Archives in preventing access to its own historical material and in enforcing royal secrecy over its documents. ...Show more
$34.99
AUD
Category: Australian
A deeply powerful, poetic and compelling book on the challenges facing our world, from one of Australia's most experienced journalists and international commentators, Stan Grant. History is turning. In only a few short decades, we have come a long way from Francis Fukuyama's declaration of the 'end of history' and the triumph of liberal democracy in 1989. Now, with the inexorable rise of China, the ascendancy of authoritarianism and the retreat of democracy, the world stands at a moment of crisis. This is a time of momentous upheaval and enormous geopolitical shifts, compounded by the global pandemic, economic collapse and growing inequality, Islamist and far right terror, and a resurgent white supremacy. The world is in lockdown and the showdown with China is accelerating - and while the West has been at the forefront of history for 200 years, it must now adapt to a world it no longer dominates. At this moment, we stand on a precipice - what will become of us? Stan Grant is one of our foremost observers and chroniclers of the world in crisis. Weaving his personal experiences of reporting from the front lines of the world's flashpoints, together with his deep understanding of politics, history and philosophy, he explores what is driving the world to crisis and how it might be averted. He fears the worst, but begins to chart the way forward. There is bitterness, anger and history here, but there is also the capacity for negotiation, forgiveness and hope. A powerful and incisive analysis of the state of our world, and our place within it. ...Show more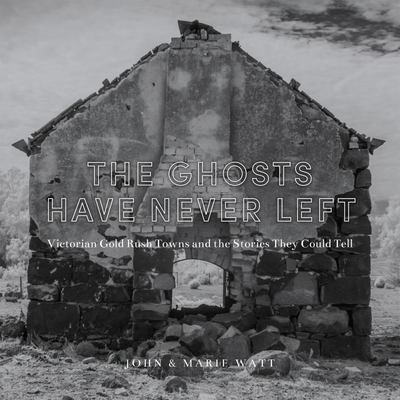 $54.99
AUD
Category: Australian
In words and images this book seeks to capture both the glory days and haunting reminders of 21 Victorian Gold Rush towns, that today are either small, sleepy or non-existent. The authors have also identified slices of important, and often little known, history associated with each of the 21 towns. Topi cs as diverse as the lights of Cobb & Co, the pen of Henry Handel Richardson, the sinking of the HMAS Sydney, and the birth of an iconic wine, all have a link to at least one of the towns explored. ...Show more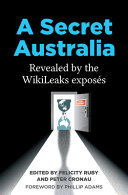 $29.95
AUD
Category: Australian
In A Secret Australia, nineteen prominent Australians discuss what Australia has learnt about itself from the WikiLeaks revelations - revelations about a secret Australia of hidden rules and loyalty to hidden agendas. However Australians may perceive their nation's place in the world - as battling sport s stars, dependable ally or good international citizen - WikiLeaks has shown us a startlingly different story. The revelations flowing from the releases of millions of secret and confidential official documents by WikiLeaks have helped Australians to better understand why the world is not at peace, why corruption continues to flourish, and why democracy is faltering. This greatest ever leaking of hidden government documents in world history yields knowledge that is essential if Australia, and the rest of the world, is to grapple with the consequences of covert, unaccountable and unfettered power. ...Show more