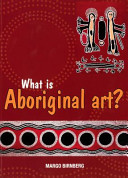 $14.99
AUD
Category: Art
Learn everything you need to know about Aboriginal art, from ancient rock paintings to modern masterpieces. What is Aboriginal Art? is a comprehensive guide to different techniques and symbols used in Aboriginal artwork, what they mean and where they're from. It also showcases a number of the most talen ted artists in the field and details the century-spanning history of the art. An essential companion to any Aboriginal gift. ...Show more
$80.00
AUD
Category: Art
From Karinjini in the west to Fraser Island in the east, via the northern Kimberley and far southwest of Tasmania, Painting the Ancient Land of Australia follows painter Philip Hughes, palette in hand, across the length and breadth of the country. Hughes's work is defined by his breathtaking portrayals of natural landscapes and human interventions, informed and inspired by maps and aerial photographs. With a bold graphic style complemented by expressive blocks of colour, Hughes's practice seems particularly suited to the Australian landscape, as notable for its ecological nuances as it is for its stark extremes. Featuring work created over a span of three decades, a mixture of elegant sketches alongside larger painted artworks, Painting the Ancient Land of Australia presents a deeply personal exploration of a continent.   ...Show more
$59.99
AUD
Category: Art
The Australian Impressionists are among the most loved figures of Australian art, and their work has long formed an imaginative backdrop to life in this country. She-Oak and Sunlight: Australian Impressionism offers diverse perspectives on this complex movement and the artists who participated in it, dr awing together the threads that comprise its multifaceted nature. This publication explores the importance of historical contexts, personal relationships, international influences, and the impact of place on the trajectory of Impressionism in Australia. Other art forms which intersected with Impressionism, including music and photography, are also considered in detail.With contributions by Anne Gray, Angela Hesson, Helen Ennis, Ann Galbally, Sophie Gerhard, Elizabeth Kertesz, Hannah Presley and MaryAnne Stevens, She-Oak and Sunlight: Australian Impressionism presents new scholarship on the movement's most celebrated figures, as well as many lesser-known artists. It features more than 200 works from collections around Australia, several of which have undergone transformative conservation treatments. ...Show more
$24.99
AUD
Category: Art | Series: Read This Ser.
Painting isn't as hard as it looks. And it's fun. Whether you're a total beginner or have been painting for years, this indispensable guide cuts through the jargon and provides clear, practical advice and tips to help develop your skills. Techniques and ideas are described and explained, inspiring you t o make your own great paintings. Addressing the fundamentals of painting with watercolour, oil and acrylic, the book encourages you to explore the limitless possibilities painting has to offer. Read This if You Want to Be Great at Painting is an accessible and jargon-free guide to painting, including watercolour, oil and acrylic. The book includes more than 40 examples of great paintings by masters and contemporary artists and simple diagrams and practical activities help you practice each technique. ...Show more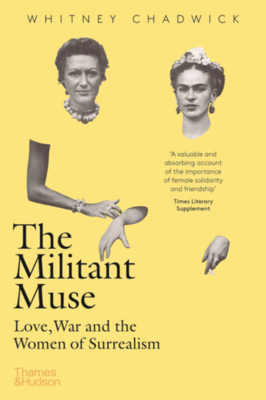 $39.99
AUD
Category: Art
The Militant Muse documents what it meant to be young, ambitious and female in the context of an avant-garde movement defined by celebrated men whose educational, philosophical and literary backgrounds were often quite different from those of their younger lovers and companions. Focusing on the 1930s, 1 940s and 1950s, Whitney Chadwick charts five intense, far-reaching female friendships among the Surrealists to show how Surrealism, female friendship and the experiences of war, loss and trauma shaped individual women's transitions from beloved muses to mature artists. Her vivid account includes the fascinating story of Claude Cahun and Suzanne Malherbe's subversive activities in occupied Jersey, as well as the experiences of Lee Miller and Valentine Penrose at the frontline. Chadwick draws on personal correspondence between women, including the extraordinary letters between Leonora Carrington and Leonor Fini during the months following the arrest and imprisonment of Carrington's lover Max Ernst at the beginning of World War Two, and the letter Frida Kahlo shared with her friend and lover Jacqueline Lamba years after it was written in the late 1930s during a difficult stay in Paris, marred by her intense dislike of Breton. Thoroughly engrossing, this history brings a new perspective to the political context of Surrealism, as well as fresh insights on the vital importance of female friendship to its artistic and intellectual flowering. ...Show more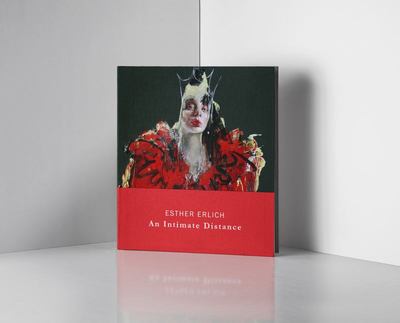 $59.95
AUD
Category: Art
Essay and images of paintings from Esther Erlich's solo exhibition 'An Intimate Distance' exhibited November - December 2020 at Fox Galleries, Melbourne.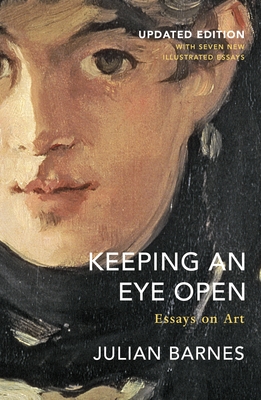 $45.00
AUD
Category: Art
The updated edition of Julian Barnes' best-loved writing on art, with seven new exquisite illustrated essays 'Flaubert believed that it was impossible to explain one art form in terms of another, and that great paintings required no words of explanation. Braque thought the ideal state would be reached w hen we said nothing at all in front of a painting. But we are very far from reaching that state. We remain incorrigibly verbal creatures who love to explain things, to form opinions, to argue... It is a rare picture which stuns, or argues, us into silence. And if one does, it is only a short time before we want to explain and understand the very silence into which we have been plunged.' Julian Barnes began writing about art with a chapter on Géricault's The Raft of the Medusa in his 1989 novel A History of the World in 10½ Chapters. Since then he has written a series of remarkable essays, chiefly about French artists, which trace the story of how art made its way from Romanticism to Realism and into Modernism. Fully illustrated in colour throughout, Keeping an Eye Open contains Barnes' essays on Géricault, Delacroix, Courbet, Manet, Morisot, Fantin-Latour, Cézanne, Degas, Cassatt, Redon, Van Gogh, the legendary critic Huysmans, Bonnard, Vuillard, Vallotton, Braque, Magritte, Oldenburg, Howard Hodgkin and Lucian Freud. It also offers new perspectives on the fruitful relationship between writers and artists, and on the rivalry among Russian collectors of French art in the late 19th century. ...Show more
$80.00
AUD
Category: Art
Sculpture is the universal art. It has been practised by every culture throughout the world and stretches back into the distant past. The first surviving shaped stones may even predate the advent of language. The drive to form stone, clay, wood and metal into shapes evidently runs deep in our psyche and biology. This links the question 'What is sculpture?' to the question 'What is humanity?' In this wide-ranging book, two complementary voices - one belonging to an artist who looks to Asian and Buddhist traditions as much as to Western sculptural history, the other to a critic and historian - consider how sculpture has been central to the evolution of our potential for thinking and feeling. Sculpture cannot be seen in isolation as an aesthetic pursuit; it is related to humankind's compelling urge to make its mark on the landscape, build, make pictures, practise religion and develop philosophical thought. Drawing on examples from thousands of years bce to now, and from around the globe, the authors treat sculpture as a transnational art form with its own compelling history. They take into account materials and techniques, and consider overarching themes such as space, light and darkness. Above all, they discuss their view of sculpture as a form of physical thinking capable of altering the way people feel and of inviting them to look at sculpture they encounter and more broadly the world around them in a completely different way. ...Show more
$19.99
AUD
Category: Art | Series: Penguin Modern Classics
How do we see the world around us? "The Penguin on Design" series includes the works of creative thinkers whose writings on art, design and the media have changed our vision forever. "Seeing comes before words. The child looks and recognizes before it can speak." "But, there is also another sense in whi ch seeing comes before words. It is seeing which establishes our place in the surrounding world; we explain that world with words, but word can never undo the fact that we are surrounded by it. The relation between what we see and what we know is never settled." John Berger's "Ways of Seeing" is one of the most stimulating and influential books on art in any language. First published in 1972, it was based on the BBC television series about which the (London) "Sunday Times" critic commented: 'This is an eye-opener in more ways than one: by concentrating on how we look at paintings ...he will almost certainly change the way you look at pictures.' By now he has. ...Show more
$38.00
AUD
Category: Art
This charmingly illustrated book invites readers to peer behind the closed doors of 17 legendary and contemporary artists' homes.   Peek inside Georgia O'Keeffe's adobe courtyards.   Stroll through Henri Matisse's vibrant aviary.   Peruse Jean-Michel Basquiat's collection of over 1,000 videotapes.   This book invites you inside some of the most creative and inspiring homes of all time. For the 17 artists profiled here, a house or an apartment is not simply a place to eat and sleep; they transform everyday spaces into dynamic reflections of their individual artistic passions. You will gain a deeper appreciation of your favorite artists' work and may just discover a new favorite. Richly illustrated throughout, this petite jacketed hardcover offers a fascinating and inspiring blend of art history, interior design, and armchair travel.   - DISTINCTIVE ILLUSTRATED APPROACH: While other books have explored the spaces that housed and inspired artists, they have been exclusively photographic. With vibrant illustrations, this book immerses readers in the atmosphere of each artist's home more than photos ever could.- DIVERSE RANGE OF ARTISTS: The 17 artists profiled represent a diverse cross section of eras, countries, races, genders, and artistic styles--not to mention a wide range of homes, from a New York City apartment to a renovated English farmhouse.- A FRIENDLY INVITATION TO ART HISTORY: With relatable prose and vibrant illustrations, this book is perfect for anyone looking to casually learn something new.- INTERIOR D COR INSPIRATION: Readers will surely walk away with ideas for crafting their own creative spaces after reading this book.   Perfect for:   - Artists and art appreciators- Art history buffs- Interior d cor lovers- Travelers and armchair travelers- Podcast listeners and blog readers- Creatives in all industries ...Show more
$80.00
AUD
Category: Art
Criss Canning is one of Australia's best loved and most celebrated still life artists. Inspired by the beauty of nature and the works of advanced European modernists, and with dedication to the absolutes of colour and pictorial composition, she has created paintings that are immediately seductive. One c annot help but be astonished by their beauty and by the level of skill required to achieve their effects.Among the book's 320 colour images are reproductions of some 218 paintings created between 1980 and 2020 - including her most recent. David Thomas's text elucidates the artist's life story and describes the aesthetic qualities of the paintings from a critical and art historical point of view. The book also contains extensive biographical and bibliographical data and details of all works exhibited in art galleries since 1982.This comprehensive account of an artist's life and work also focuses on developments in the paintings over the past two years, which herald exciting new aspects of Canning's ongoing 'pursuit of beauty'. ...Show more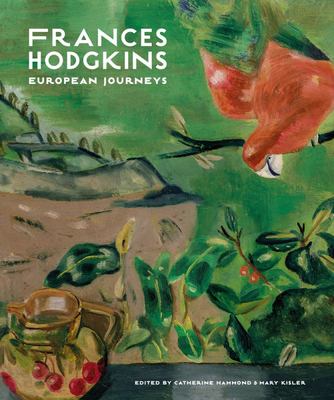 $79.95
AUD
Category: Art
A vivid and revealing book published alongside a landmark exhibition focused on one of New Zealand's most internationally recognised artists, Frances Hodgkins. Marking the 150th anniversary of the artist's birth New Zealand-born Frances Hodgkins (1869–1947) arrived in London in 1901 and, by the 1920s, h ad become a leading British modernist, exhibiting frequently with avant-garde artists such as Ben Nicholson, Barbara Hepworth and Henry Moore. Published to coincide with a touring exhibition of her work initiated by Auckland Art Gallery Toi o Tāmaki, this book explores Hodgkins as a traveller across cultures and landscapes – teaching  and discovering the cubists in Paris, absorbing the landscape and light of Ibiza and Morocco, and exhibiting with the progressive Seven & Five Society in London. Complete with a rich visual chronology of the artist's encounters abroad, alongside over one hundred of Hodgkins' key paintings and drawings, the book is an illuminating journey that moves us from place to place through the writings of a number of distinguished national and international art historians, curators and critics: Frances Spalding (University of Cambridge, England), Alexa Johnston (Auckland-based writer and curator), Elena Taylor (University of New South Wales, Australia), Antoni Ribas Tur (Ara newspaper, Spain), and Julia Waite, Sarah Hillary, Catherine Hammond and Mary Kisler (Auckland Art Gallery Toi o Tāmaki, New Zealand). ...Show more