$22.99
AUD
Category: Words and Writing
"Catnip for all the TED fans out there." --Publishers Weekly "Unimpeachably practical . . . A handy guide for novice and moderately experienced speakers." --Kirkus Reviews "Anderson shares the secrets behind the best TED presentations." --Booklist Since taking over TED in 2001, Chris Anderson has sho wn how carefully crafted talks can be the key to unlocking empathy, spreading knowledge, and promoting a shared dream. Done right, a talk can electrify a room and transform an audience's worldview; it can be more powerful than anything in written form. This "invaluable guide" (Publishers Weekly) explains how the miracle of powerful public speaking is achieved, and equips you to give it your best shot. There is no set formula, but there are tools that can empower any speaker. Chris Anderson has worked with all the TED speakers who have inspired us the most, and here he shares insights from such favorites as Sir Ken Robinson, Salman Khan, Monica Lewinsky and more -- everything from how to craft your talk's content to how you can be most effective on stage. This is a must-read for anyone who is ready to create impact with their ideas. ...Show more
$49.95
AUD
Category: Words and Writing
The ultimate editing handbook, updated for the digital age The Australian Editing Handbook has become an industry standard, recommended by the Society of Editors, and holds a prominent place on the shelves of writers, editors and students alike. Authors Elizabeth Flann, Beryl Hill and Lan Wang have asse mbled a comprehensive guide to every aspect of the editing process, from working with authors and receiving manuscripts, to editorial, production, printing and beyond. The modern editor must go beyond editing and proofreading, and is often tasked with obtaining permissions, sourcing supplementary material and keeping the author on schedule and on budget. That means the editor is also the ultimate mediator of style and propriety for the piece, acting as gatekeeper between the author and the public. It's a substantial role, requiring the fundamental knowledge of several different fields to achieve effective results. A guide to managing each aspect of the job, The Australian Editing Handbook is an invaluable resource. The Third Edition includes updated information about the new challenges that editors face in the digital age, including: * Editing on-screen * Digital publishing * Handling ebooks * Print media versus online publications The book includes two-color printing to make editing marks easier to understand, and a wealth of charts and diagrams that simplify complex topics and serve as handy quick-checks that make this guide the ultimate desk reference. For professionals and students in the field of editing, writing, publishing or journalism, The Australian Editing Handbook, 3rd Edition is the industry's number-one resource. ...Show more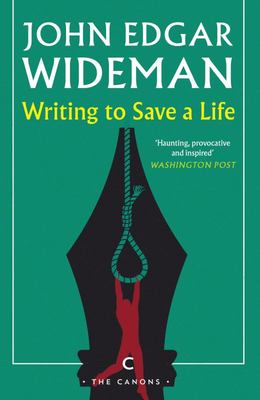 $22.99
AUD
Category: Words and Writing | Series: Canons Ser.
Description: The murder of Emmett Till is a familiar story, it has become American legend. But one twist in the Till story is rarely mentioned: just ten years earlier, Louis Till, Emmett's father, was executed by the army. In 1955, when both boys were fourteen years old, Wideman saw the horrific photogr aph of dead Emmett's battered face. Decades later, upon discovering that Louis had been court-martialled and hanged, he was impelled to investigate the intertwined fates of father and son. In Writing to Save a Life, Wideman brings extraordinary insight and intimacy to this devastating story. Part exploration and part meditation, it is a conversation between generations, the living and the dead. Review: At times melancholy, at others raw and rippling with rage, Wideman masterfully weaves together memory, history and archival documents . . . Haunting, provocative, and inspired * * Washington Post * * A mercurial coupling of fact and fiction from a profound writer -- RICHARD FORD A quietly harrowing postscript to the tragedy of Emmett Till . . . A searching account * * New York Times Book Review * * A great American writer -- JOY WILLIAMS A genre-defying mix of history, biography, and memoir * * Philadelphia Inquirer * * Haunting * * New York Magazine * * A book seething with the passion and sense of outrage behind the Black Lives Matter movement that also traces specific roots of the movement's genealogy * * Kirkus Reviews * *     Author Biography: John Edgar Wideman's books include Writing to Save a Life, Philadelphia Fire, Brothers and Keepers, Fatheralong, Hoop Dreams, and Sent for You Yesterday. He is a MacArthur Fellow and has won the PEN/Faulkner Award twice and has been a finalist for the National Book Critics Circle Award and National Book Award. He divides his time between New York and France. ...Show more
$22.99
AUD
Category: Words and Writing | Series: Canons Ser.
Bird by Bird is the bible of writing guides - a wry, honest, down-to-earth book that has never stopped selling since it was first published in the United States in the 1990s. Bestselling novelist and memoirist Anne Lamott distils what she's learned over years of trial and error. Beautifully written, wis e and immensely helpful, this is the book for all serious writers and writers-to-be. ...Show more
$29.99
AUD
Category: Words and Writing
Dr Don Watson - with his trademark wit and wisdom - says enough already! The English language is complex and evolving, and can win minds, hearts and nations. Why don't we try using it? Depending where you are on the change continuum, a quick pulse check will be in order and a scan of the forthcoming we ather events before you move forward with your shark mitigation strategies. Were any animals were harmed in the above statement? The level of customer-centric vigilance remains below acceptable benchmarks and weasel words continue to fill our mailboxes, inboxes, ears and minds. Don Watson will make you cringe with recognition, and perhaps shame, and encourage you to rise up against this language that is obliterating all song, meaning and beauty from communication. ...Show more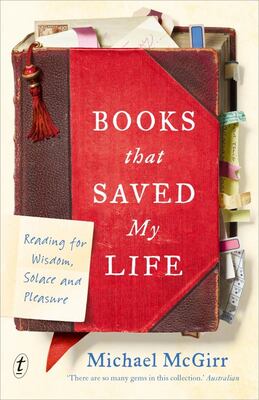 $22.99
AUD
Category: Words and Writing
Great literature is thrilling. It will feed your hungry mind and take your heart on a journey. It will help you on the wonderful path to one of life's most elusive and hard-won freedoms, freedom from the ego. Here is a book about the sheer joy of living, exploring forty texts that can enrich us in all manner of ways. Some are recent, such as Harry Potter; some ancient, such as Homer and Lao Tzu. There are memoirs (Nelson Mandela), poetry (Les Murray) and many of the world's great novels, from George Eliot'sMiddlemarchto Toni Morrison'sBeloved. This book uses them to muse upon life in all its glorious complexity. Our guide, in entertaining short accounts of personal encounters with these works, is Michael McGirr- schoolteacher and father, reviewer of hundreds of books and lifelong lover of literature. His humour and insight shine through in essays that connect the texts he has selected with each other, and connect us to them. This is the ideal companion for a keen reader-and it may just inspire someone you know to become one, too. Never prescriptive, and often very funny, Books that Saved My Lifeis an invitation to reflect on the extraordinary gift of reading. 'It is a gift that is taking me a lifetime to unwrap,' McGirr writes.'The excitement has never worn off.' ...Show more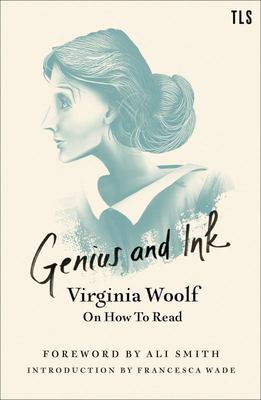 $19.99
AUD
Category: Words and Writing
FOREWORD BY ALI SMITH WITH AN INTRODUCTION BY FRANCESCA WADE Who better to serve as a guide to great books and their authors than Virginia Woolf? In the early years of its existence, the Times Literary Supplement published some of the finest writers in English: T. S. Eliot, Henry James and E. M. Fors ter among them. But one of the paper's defining voices was Virginia Woolf, who produced a string of superb essays between the two World Wars. The weirdness of Elizabethan plays, the pleasure of revisiting favourite novels, the supreme examples of Charlotte Brontë, George Eliot and Henry James, Thomas Hardy and Joseph Conrad: all are here, in anonymously published pieces, in which may be glimpsed the thinking behind Woolf's works of fiction and the enquiring, feminist spirit of A Room of One's Own. Here is Woolf the critical essayist, offering, at one moment, a playful hypothesis and, at another, a judgement laid down with the authority of a twentieth-century Dr Johnson. Here is Woolf working out precisely what's great about Hardy, and how Elizabeth Barrett Browning made books a "substitute for living" because she was "forbidden to scamper on the grass". Above all, here is Virginia Woolf the reader, whose enthusiasm for great literature remains palpable and inspirational today. ...Show more
$32.99
AUD
Category: Words and Writing
The only style manual ever to appear on bestseller lists has explained to millions of readers the basic principles of plain English. The book's mantra - make every word tell - is still on point. Whether seventeen or seventy, this much-loved classic, now in its fourth edition, will forever be the go-to g uide when in need of a hint on how to make a turn of phrase clearer, or a reminder on how to enliven prose with the active voice. Kalman's exquisite illustrations give the revered work a jolt of new energy, making the learning experience more colourful and clear. The Elements of Style Illustrated will come to be known as the definitive, must-have edition. ...Show more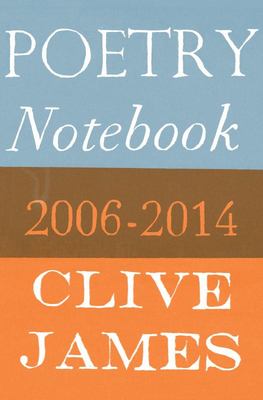 $32.99
AUD
Category: Words and Writing
The last ten years has unequivocally demonstrated that Clive James is far more than a mere talking head. Once known as one of the English-speaking world s most popular television personalities, James has gone on to be a celebrated essayist, translator, and poet. The appearance of Poetry Notebook, which distills his passion for poetry into one indispensable volume, further adds to our appreciation of a world-class intellectual and Renaissance man. Poetry Notebook examines the poems and legacies of a panorama of twentieth-century poets, from Hart Crane to Ezra Pound (a mad old amateur fascist with a panascopic grab bag ), from Ted Hughes to Anne Sexton. Whether demanding that poetry be heard beyond the world of poetry or opining on his five favorite poetry books (Yeats, Frost, Auden, Wilbur, and Larkin), James captures the whole truth of life s transience in this unforgettably eloquent book on how to read and appreciate modern poetry." ...Show more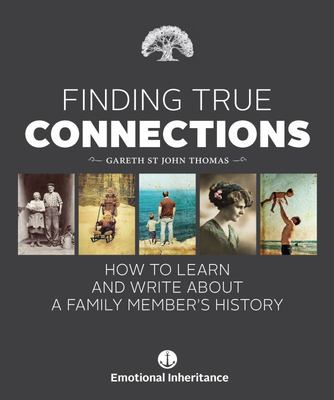 $39.99
AUD
Category: Words and Writing
Our individual memories define us. Our tribal memories unite us. If these are missing, parts of us are missing too. The Emotional Inheritance division of Exisle Publishing works with a global team of psychologists, writers and historians to provide a premium interview and story production service, to ca pture the life stories of elderly family members. This approach is in line with emerging social trends to once again honour and value our ancestors, and is intended to help these generations capture their stories so that they can leave a lasting, meaningful legacy. Now, Finding True Connections clearly and simply sets out the steps necessary for you to undertake this process yourself, without an external interviewer. Designed as a series of double-page spreads, on the left-hand page is a prompt question while, on the facing page, notes provide context to the question and tips and guidance for how to gain the most meaningful answers. ...Show more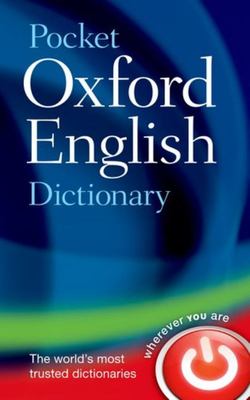 $29.95
AUD
Category: Words and Writing
The Pocket Oxford English Dictionary offers over 120,000 words, phrases, and definitions. It covers all the words you need for everyday use, carefully selected from the evidence of the Oxford English Corpus, a databank of 21st century English, containing over 2 billion words. Explore our language resour ces on oxforddictionaries.com, Oxford's home for dictionaries and language reference. Updated regularly with the latest changes to words and meanings, the site provides hundreds of thousands of definitions, synonyms, and pronunciations in a range of languages. Access the highest quality language content, built from our extensive research, for free on your desktop or device. ...Show more
$29.95
AUD
Category: Words and Writing | Series: Australian Dictionaries/Thesauruses/Reference Ser.
The Australian Pocket Oxford Dictionary (APOD) is an indispensable guide to English as it is written and spoken in Australia. First published in 1976, the APOD is Australia's bestselling dictionary. Extensive and versatile, this dictionary is firmly established as Australia's favourite reference in scho ols, homes, and offices and provides unrivalled coverage of Australian English. Featuring over 500 new words, this eighth edition of the APOD commemorates 30 years of the Australian National Dictionary Centre at the Australian National University in Canberra. To celebrate this anniversary, a limited number of copies will feature a special edition cover. ...Show more