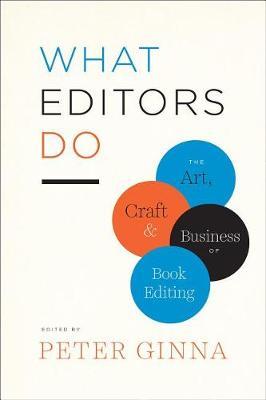 $36.95
AUD
Category: Reference | Series: Chicago Guides to Writing, Editing and Publishing
Editing is an invisible art where the very best work goes undetected. Editors strive to create books that are enlightening, seamless, and pleasurable to read, all while giving credit to the author. This makes it all the more difficult to truly understand the range of roles they inhabit while shepherding a project from concept to publication. In What Editors Do, Peter Ginna gathers essays from twenty-seven leading figures in book publishing about their work. Representing both large houses and small, and encompassing trade, textbook, academic, and children's publishing, the contributors make the case for why editing remains a vital function to writers and readers everywhere. Ironically for an industry built on words, there has been a scarcity of written guidance on how to actually approach the work of editing. This book will serve as a compendium of professional advice and will be a resource both for those entering the profession (or already in it) and for those outside publishing who seek an understanding of it. It sheds light on how editors acquire books, what constitutes a strong author-editor relationship, and the editor's vital role at each stage of the publishing process a role that extends far beyond marking up the author's text. This collection treats editing as both art and craft, and also as a career. It explores how editors balance passion against the economic realities of publishing. What Editors Do shows why, in the face of a rapidly changing publishing landscape, editors are more important than ever. ...Show more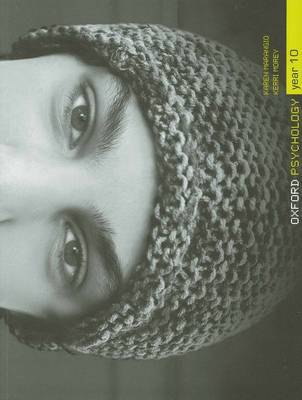 $63.95
AUD
Category: Reference
The complete introduction to the discipline of VCE Psychology without any duplication of VCE content, Oxford Psychology is a brand new Psychology course for Victorian students.
$29.99
AUD
Category: Reference
Be Prepared to Survive Everyday Emergencies! The keys to your everyday survival are: situational awareness, knowledge, and practiced preparedness skills. Sure, it's important to have trustworthy survival gear, but possessing the mindset that you are prepared for anything, and that you will survive no ma tter what happens, is your secret weapon that will help you to stay alive in an emergency. Everyday Survival Kits contains clearly outlined packing lists for what you need for specific survival situations. A situation will arise when you'll require more than just a bug out bag or a get home bag--with the help of this guide you'll be prepared to stay alive. Inside you'll find: detailed packing lists for a variety of kits including: everyday carry, hip bag, pocket survival kit, emergency 72-hour bag, urban survival bag, day hike kit, emergency car kit, vacation kit, student kit, purse kit, extreme weather kit, maritime kit, and the ultimate bug out bag practical applications and detailed instructions of how to use each item in the kit a resources section to take the guesswork out of finding and buying the right gear for the kit non-branded gear recommendations so you can select gear that fits both your need and your budget real-world scenarios in which the kits will be useful The only person you can fully rely on in a survival situation is you. The more you think about possible emergencies now, and prepare for them before they happen, the more likely you are to survive. The future belongs to those who are prepared, so be ready. ...Show more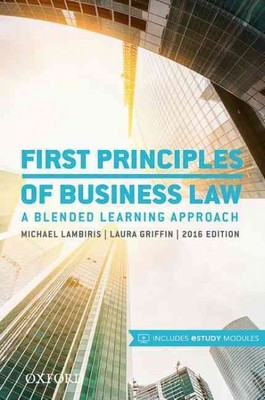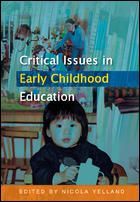 $64.95
AUD
Category: Reference
This book is a valuable contribution to the creation of a more critical and theoretically diverse approach to early childhood policy and practice. Through many vivid examples and a varied cast-list of authors, both academics and practitioners, it shows the potential of this approach for pedagogical work in early childhood institutions and the education of the early childhood workforce." Professor Peter Moss, Institute of Education, University of London, UK. 'In the era of No Child Left Behind in the U.S., you might think that the landscape of educational research and practice has been transformed into a row of `scientific' models and unvarying curricular scripts. Nicola Yelland's volume will persuade you that, in contrast, the landscape in early childhood education is varied and full of unconventional angles. The authors examine virtually every significant aspect of curricular practice and postmodernist theory, while challenging readers to be skeptics themselves ' to engage with risky ideas on the way to transformative actions.' Celia Genishi, Professor of Education, Teachers College, Columbia University, USA. This book challenges long-established beliefs about early childhood education. It offers readers the opportunity to think about the aspects of their profession that are fundamental to providing effective and equitable educational opportunities for young children in the 21st century. Well-known contributors explore issues that are not only `critical' in terms of being fundamental to early childhood education, but also `critical' in that they present alternative ideas and use frameworks that are not traditional to the field. Organized in three parts, the book considers: Contemporary views of early childhood education and teaching The rethinking of early childhood practices The emergence of new technologies and multiliteracies The chapters in the book focus on aspects of early childhood education that have for a long time been accepted as truisms, or have been too hard to deal with and thus often ignored. For example, they include a consideration of issues that range from examining play that might be sexual in focus or learning how to cope with traumatic events in young children's lives, to the ways in which popular culture and new literacies impact on what young children are interested in and how they can be engaged in learning with information and communications technology. Essential reading for students in all early childhood studies programmes, as well as early childhood practitioners who want to engage in more reflective practices around their work. Contributors Yarrow Andrew, Chelsea Bailey, Mindy Blaise, Elizabeth Brooker, Sheralyn Campbell, Gaile Cannella, Richard Johnson, Anna Kilderry, Jackie Marsh, Jeanette Rhedding Jones, Leonie Rowan, Sharon Ryan, Jonathan Silin, Jennifer Sumsion, Daniel Walsh, Nicola Yelland ...Show more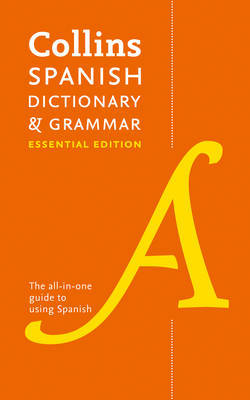 $19.99
AUD
Category: Reference
Collins Spanish Essential Dictionary & Grammar is an up-to-date dictionary and a user-friendly grammar guide in one easily portable volume. Colour headwords, cultural notes and an easy-to-use grammar section make this the ideal book for intermediate learners. Collins Spanish Essential Dictionary &am p; Grammar is a new easy-to-carry, up-to-date guide to the Spanish language - ideal for use in school, on holiday or for business. This new addition to the Collins Spanish Dictionaries range has been compiled to offer extensive and relevant coverage of today's English and Spanish, with thousands of phrases and examples guiding you to the most appropriate translation. A comprehensive grammar guide presents detailed examples and translations to help you to understand Spanish grammar - the perfect complement to the dictionary. Full coverage of GCSE words and phrases to give you all the help you need when revising for your exams. The clear, colour layout gives the text a contemporary feel, and along with the new alphabet tabs, ensures that you find the information you need quickly and easily. ...Show more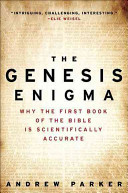 $25.95
AUD
Category: Reference
"The single Darwinian bicentenary publication most liable to reconcile religion and science." -Booklist (starred review) Andrew Parker is known within the scientific community as the man who best explained the "big bang" in the diversity of life that occurred over 500 million years ago. Stimulated by that research, he became interested in the biblical account of Genesis. Light is mentioned twice; life first emerged in the sea; and then birds . . . The more he looked, the more he found parallels between Genesis and accepted scientific truths about the evolution of life. In The Genesis Enigma, Parker steps day by day through the week of biblical creation to explain the science that verifies its account. A brilliant work of scholarship, Parker's unprecedented rational argument for the existence of God will fascinate intellectually curious believers and nonbelievers alike. ...Show more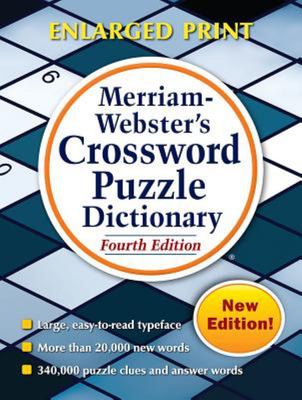 $32.95
AUD
Category: Reference
New Enlarged Print Edition! Features large and easy-to-read typeface. More than 340,000 clues and answer words with over 20,000 new words. Organized alphabetically, by number of letters, and by common categories. Comprehensive coverage of "crosswordese" -the words, people and place-names most encountere d by puzzlers. ...Show more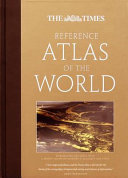 $79.99
AUD
Category: Reference | Series: "Times" World Atlases
A new edition of this popular atlas from the prestigious and authoritative Times Atlas range. This fifth edition is 56 pages larger than the fourth with new sections showing the latest satellite images and fascinating historical images. It has been brought fully up-to-date to provide a detailed and attr active picture of today's world. This fifth edition of The Times Reference Atlas of the World reflects today's world with a beautifully illustrated section on contemporary themes from environment to population growth. Fully up-to-date reference maps give exceptional detail helping you explore the world. The atlas contains an extra 56 pages with a stunning section of the latest satellite images from around the world and historical mapping from the archives. The detailed reference maps have been completely updated to provide accurate, accessible and attractive coverage of the whole world. The 46 city plans of the world's major cities, showing major places of interest, have also been revised. The introductory section gives a detailed profile of today's world and covers major geographical and global issues through maps, images, statistics and graphics. A comprehensive guide to the world's states and territories including flags, profiles and key facts, make this the ideal reference atlas for home, school or office. 104 pages of authoritative mapping of the whole world Plans of 46 of the world's major cities Geographical reference section with flags, statistics and facts for the world's states and territories Statistics and world maps on major geographical themes, including earthquakes, population, cities, climate and the environment The latest images of the earth from space Historical mapping of the world from 1858 to the present day Index to over 45,000 place names ...Show more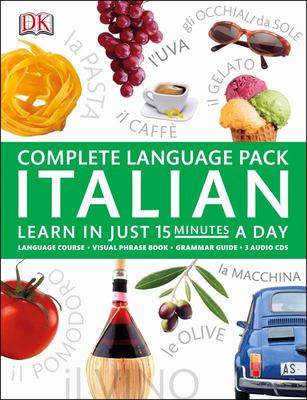 $45.00
AUD
Category: Reference | Series: Complete Language Packs
This new language course from DK is perfect for travelers! Combining the solid grounding of a practical language teaching course with the instant accessibility of a phrasebook, each Complete Language Pack is structured around simple conversations used in everyday situations. The courses cover basic voc abulary and grammar in sixty fifteen-minute daily units. Pronunciation guides and the audio CDs make speaking easy, and "cover and test" flaps and flashcards reinforce learning and make testing yourself fun. Teaching what you need to know fast -- arranged thematically, with simple conversations based on real-life situations, Complete Language Pack Italian includes the bestselling 15-Minute Language Course, Visual Phrase Book, and three audio CDs. With a pronunciation guide for every word and phrase, a two-way dictionary that provides ready reference on the go, and a phrase book including useful cultural tips, Complete Language Pack Italian is ideal for both business and vacation travelers. ...Show more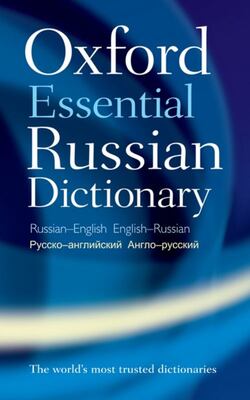 $13.95
AUD
Category: Reference
The Oxford Essential Russian Dictionary is a new compact Russian-English and English-Russian dictionary that offers up-to-date coverage of all the essential day-to-day vocabulary with over 40,000 words and phrases and 60,000 translations. This dictionary is easy to use and ideal for travel, work, or stu dy. The latest words in each language have been added, reflecting all aspects of life today, from computing and technology to lifestyle and business. Additional features include guides to Russian and English pronunciation, as well as help with both Russian and English verbs. The Oxford Essential Russian Dictionary is ideal for anyone in need of a handy quick reference. An essential book for the study of Russian. ...Show more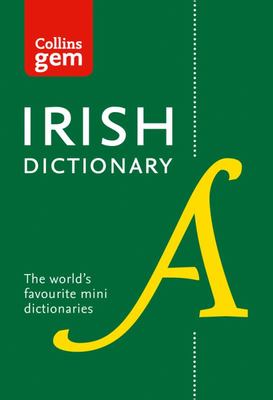 $12.99
AUD
Category: Reference | Series: Collins Gem Ser.
Designed to give learners of Irish all the information they need in a handy, take-anywhere format. It includes all the latest words reflecting changes in modern lifestyle, as well as the features you would expect from a Collins dictionary: an easy-to-read layout, special treatment of key words such as c an, that, faoi, mar, and useful examples. There is a grammar supplement to help you to develop your knowledge of Irish and your confidence in the language and verb tables show all verb forms for the most common regular and irregular Irish verbs. In addition, there is a brand-new Phrasefinder supplement with all the most useful phrases at your fingertips. - All the latest words in both languages - Information on initial mutation - An in-depth Irish grammar supplement - A brand-new supplement with all the most useful phrases - Special treatment of key vocabulary items ...Show more