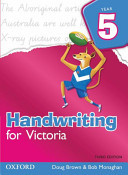 $13.99
AUD
Category: Reference | Series: Handwriting for Vic Ser.
Handwriting for Victoria provides a sequential approach to the development of Victorian Modern Cursive handwriting skills.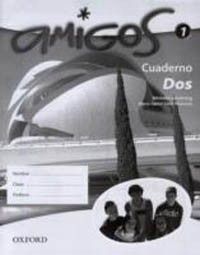 $12.95
AUD
Category: Reference
Amigos 1 is the first part of a new contemporary Key Stage 3 Spanish course, designed specifically for Year 7 starters. Amigos is a 3-part Spanish course, so there if one part per year at Key Stage 3, making planning and course delivery much smoother. Parts 1-3 are single-tier in format (with differenti ation being supplied in the Higher and Lower Workbooks, differentiated Copymasters, extension and support section and differentiated reading section at the back of the Students' Book). This fully-integrated course includes the following components: Students' Book, Workbook (Higher), Workbook (Lower), Copymasters, Teacher's Book, Audio CDs, ICT package (Students' and Teacher's), En claro (low level) support pack, Coursemaster. The Amigos Workbook (Higher) contains material that is at a higher level than the Students' Book to provide further extension. For each unit there is the following material: one page of activities for each Students' Book spread (reading and writing activities); the unit vocabulary list; one page of grammar per unit; one page of material at a slightly higher level (to provide further differentiation) and a Ya se...checklist. ...Show more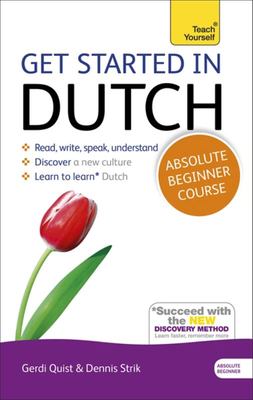 $59.99
AUD
Category: Reference
If you are an absolute beginner or simply looking for a solid foundation to your language studies for school, work or travel, this engaging course will help get you on your way to speaking, writing, reading and understanding Dutch in no time.Through culture notes, clear language presentations, and exten sive practice and review, you will pick up the Dutch you need to communicate naturally in everyday situations - from shopping and travelling to food and daily life.Engaging with our interactive Discovery Method, you'll absorb language rules faster, remember what you learn easily, and put your Dutch into use with confidence.Get Started in Dutch has a learner-centered approach that incorporates the following features:- Outcomes-based approach - focus your learning with clear goals- Learn to learn - tips and skills on how to be a better language learner- Discovery method - figure out rules and patterns for yourself to make the language stick- Self-check and test yourself - see and assess your own progress- Personalization - use the language in real situationsNote that this pack includes a book and an Audio support MP3 CD-Rom. ...Show more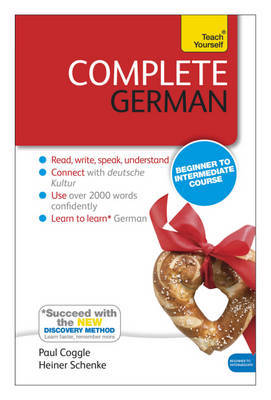 $32.99
AUD
Category: Reference
Complete German gives you all the language, practice and skills you need to communicate comfortably and accurately in German. Move confidently from beginner to intermediate level with this complete course that enables you to master the four key skills: reading, writing, listening and speaking. Through a uthentic conversations, vocabulary building, grammar explanations and extensive practice and review you will get the knowledge to use the language how you want to when you want to - from giving opinions to planning events. With our interactive Discovery Method, you'll absorb language rules faster, remember what you learn easily, and put your German into use with confidence. Complete German delivers noticeable results through: Learn to learn section - tips and skills on how to be a better language learner Outcomes-based learning - focus your studies with clear aims Discovery Method - figure out rules and patterns yourself to make the language stick Test yourself - see and track your own progress Vocabulary building - thematic lists and activities to help you learn vocabulary quickly ...Show more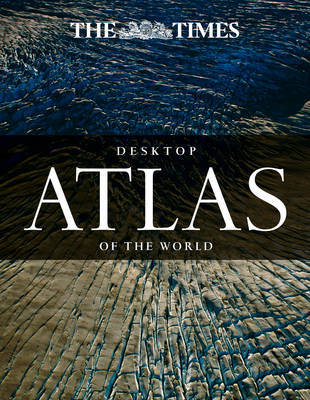 $39.99
AUD
Category: Reference
An excellent world atlas for every day use at home or work, representing broad coverage at a great price. Clear, authoritative Times atlas mapping fully updated. This new edition of the Times Desktop Atlas of the World has been fully revised to bring all the maps and geographical information completely up-to-date. FULLY UPDATED Detailed maps in the distinctive and respected Times style provide balanced, systematic coverage of all parts of the world. Each continent is introduced by a political map showing individual countries, followed by regional maps showing towns and cities, roads, railways, international boundaries and topography. MAIN FEATURES * Authoritative updated Times mapping of the whole world. * Geographical reference section with flags, statistics and facts for the world's states and territories. * Statistics and world maps on major geographical themes, including population, cities, climate, the environment and telecommunications. * Unique 16 pages full of thousands of world facts and figures. * Over 25,000 index entries. As with all the atlases in the Times range it offers great authority, outstanding quality and attention to detail. ...Show more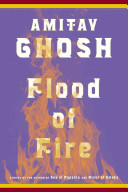 $22.99
AUD
Category: Reference
A new edition of Be A Great Stand-Up, now fully revised and updated with new material on setting up and running a comedy night and mining almost any subject for jokes. Logan Murray has successfully taught the techniques of stand-up comedy to thousands, and in this book he distils his years of experience into the essential skills for a great and enjoyable performance. He will help you find your creative streak and your funny side, build the confidence to deliver, and explain the finer details of stagecraft, from dealing with hecklers to coping with props. There is a full guide to the practicalities, from finding gigs to securing an agent, with plenty of valuable hints, tips and advice. Drawing on Logan's years of teaching and his own successful stand-up career, with top tips from some of the most well-known people in the business, it is guaranteed to bring a smile to both your face and that of your future audience. As well as full updates throughout the book, this new edition contains fresh material on how to set up and run a comedy night, mine any subject for jokes and advice on festivals. ...Show more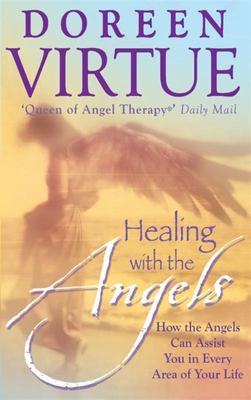 $22.95
AUD
Category: Reference
A practical guide to working with angels to improve your physical, mental and spiritual health. Different chapters cover angel therapy for sickness; healing others with angels; angelic messages about weight, exercise and diet; sleep therapy; and angelic clearance of emotional issues.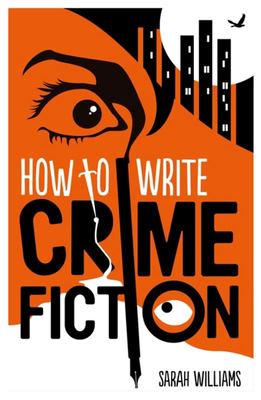 $24.99
AUD
Category: Reference
This book provides a comprehensive overview of all the different kinds of crime fiction, with examples from successful contemporary writers in each of the different genres, and clear explanations and exercises to help the beginning writer hone their craft, and discover the kind of crime fiction, the pl ots, the themes, the language, that work best for them. ...Show more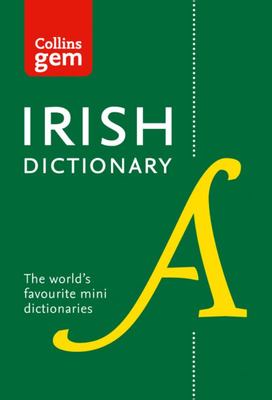 $12.99
AUD
Category: Reference | Series: Collins GEM
Collins Gem Irish Dictionary offers excellent coverage of today's language and usage. Clear presentation and colour layout allow maximum accessibility in a handy, take-anywhere format. Features include: * All the latest words in both languages, such as rewritable, wind farm in English, and frithvireas, hipearnasc in Irish * Information on initial mutation * An in-depth Irish grammar supplement * A useful supplement on time, days, months and numbers * Special treatment of key vocabulary items * Clear, colour layout and useful examples Collins Gem Irish Dictionary has been designed to give learners of Irish all the information they need in a handy, take-anywhere format. It includes all the latest words reflecting changes in modern lifestyle, as well as the features you would expect from a Collins dictionary: an easy-to-read colour layout, special treatment of key words such as can, that, faoi, mar, and useful examples. There is a grammar supplement to help you to develop your knowledge of Irish and your confidence in the language and verb tables show all verb forms for the most common regular and irregular Irish verbs. In addition, there is information on initial mutation, time, days, months and numbers. Also available in the Collins Irish dictionary range are Collins Irish School Dictionary, Collins Pocket Irish Dictionary and Collins Easy Learning Irish Dictionary. ...Show more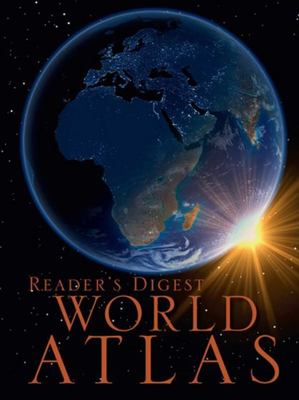 $59.95
AUD
Category: Reference
An atlas is more than just a series of maps. It is a comprehensive guide to the world in which we live, and provides insights into the innumerable unique features of our world -- from politics to vegetation zones, from population distribution to heritage sites. Continuing a 52-year tradition as one of t he leading producers of atlases and expertly edited knowledge about our planet, this stunning new edition of the Reader's Digest World Atlas is an indispensable and fascinating reference. In an ever-changing world, we all need a reliable resource to understand where news is happening, where the Earth's natural resources are found, where people live and work, what different landscapes look like and what forces shape our world. With this handsome atlas in your hands, you'll discover so many new things. And you'll do so faster, and more enjoyably, and with a level of complete trust that only Reader's Digest can provide. ...Show more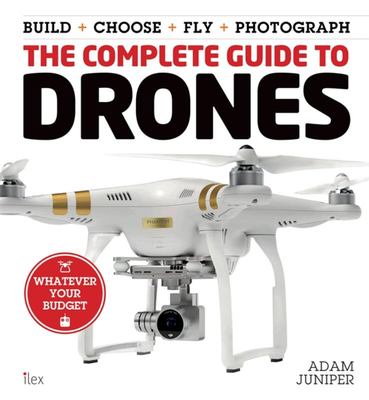 $24.99
AUD
Category: Reference
The only thing growing faster than the drone market is the amount of misinformation about them. Almost overnight popular drones like the instantly reconginsable DJI Phantom have created a billion-dollar industry, with a foothold in everything from movie-making to the toy market. This book shows you ever ything there is to know about drones/multicopters/UAVs (including what really is the correct term for them) in plain, jargon-free English. Find out how they work, how to fly them, how to choose the right drone for you, how to take amazing photos and videos from above and more. The text is accompanied with clear illustrations and brand-new photography. Also included is a complete step-by-step project to build your own modestly-priced drone - great as a first step into the world of drones; fun for one, perfect as an educational project for parent and child. In addition there is a layman's guide to the crucial legal issues around drone flying, and there is an accompanying website with video clips and commmunity links. This book is all you need to take to the skies! ...Show more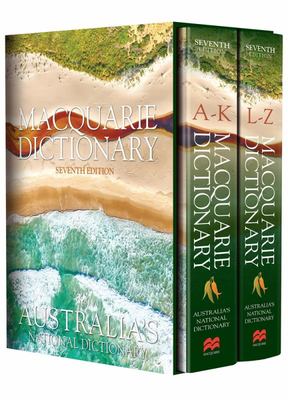 $120.00
AUD
Category: Reference
"It is not just the meaning of a word but the feel of a word that counts. The end result when we wish to compile a list of these particular words is a dictionary that characterises us as a community." Kate Grenville, international award-winning Australian authorSince the Macquarie Dictionary was first p ublished in 1981, its reputation as Australia's national dictionary has gone from strength to strength. It is now nationally and internationally regarded as the standard reference on Australian English. A comprehensive and up-to-date account of our variety of English, it not only includes all those words and senses peculiar to Australian English, but also those common to the whole English-speaking world.The Seventh Edition features: · a comprehensive record of English as it is used in Australia, with evidence from corpus data, including Macquarie's own corpus of Australian English, Ozcorp· thousands of new words and senses, such as grandcare, rumbler alarm, fitspiration, modest wear, cool burn, freecycle, grolar bear, digital tattoo, listicle, captain's call, robopoll, vamping, spiraliser and slackpacking· illustrative phrases, many from Australian literature, which clearly show how a word is used in context · words and phrases from regional Australia, such as boondie, prickly jack, bungarra, dragon's teeth and goose club· words, both formal and informal, that date back to the Australian military experience of WW1, such as gezumpher, bullring and green envelope· extensive usage notes· etymologies of words and phrases· foreword by Kate Grenville, international award-winning Australian author ...Show more