$24.99
AUD
Category: Gift | Series: UpLifting Editions Ser.
This unique gift book transforms into a decorative object, featuring ten beloved birds from around the world. Each bird is perched on a die-cut branch that you can "pop up" from the page. Simply take the jacket off, pop up the birds, and turn this book into a whimsical arrangement to display on a desk o r shelf. The accompanying text details the special attributes of each bird: the resourcefulness of the Blue Jay, the loyalty of the Bullfinch, and the family devotion of the Inca Jay. A wonderful gift for a bird-watcher or nature enthusiast, this book also features a pop-up "to/from" card, so you can dedicate it to someone special. Birds featured in this book include: Eastern Bluebird, Evening Grosbeak, Bullfinch, Bohemian Waxwing, Superb Starling, Regent Bowerbird, Inca Jay, Gouldian Finch, Northern Cardinal, and Blue Jay. Check out the other books in this trademarked series: Happy Day: A Bouquet in a Book, Thinking of You: A Bouquet in a Book, Succulents in a Book, and Party in a Book. ...Show more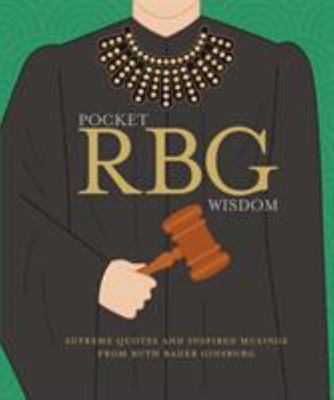 $12.99
AUD
Category: Gift | Series: Pocket Wisdom Ser.
Pocket Ruth Bader Ginsburg Wisdom is an inspired collection of some of the most empowering and impactful quotes from the powerhouse associate justice of the US Supreme Court. After a quarter century serving on the highest court in America and fighting tirelessly for gender equality and civil rights, RBG has become one of the most influential legal figures in the history of the country. From her landmark cases working with the ACLU to her brilliantly meme-worthy moments of dissent, RBG is a true American trailblazer. ...Show more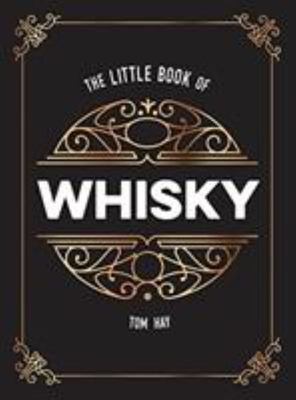 $16.99
AUD
Category: Gift
However you like your whisky, this book is a masterful blend of history, terminology, tips and memorable quips. Topped up with dozens of recipes to suit any whisky lover's palate - from classic cocktails to Scotch-imbued fudge and smoky bourbon glaze - this neat little miscellany will deepen your apprec iation of this superlative spirit. SELLING POINTS: * Will appeal to those who enjoyed Gin and Bear It (ISBN: 9781786852007). * Ideal as a gift for connoisseurs or newcomers to the world of whisky. ...Show more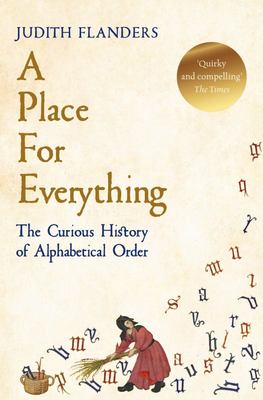 $19.99
AUD
Category: Gift
From a New York Times-bestselling historian comes the story of how the alphabet ordered our world.   A Place for Everything is the first-ever history of alphabetization, from the Library of Alexandria to Wikipedia. The story of alphabetical order has been shaped by some of history's most compelling char acters, such as industrious and enthusiastic early adopter Samuel Pepys and dedicated alphabet champion Denis Diderot. But though even George Washington was a proponent, many others stuck to older forms of classification -- Yale listed its students by their family's social status until 1886. And yet, while the order of the alphabet now rules -- libraries, phone books, reference books, even the order of entry for the teams at the Olympic Games -- it has remained curiously invisible.   With abundant inquisitiveness and wry humor, historian Judith Flanders traces the triumph of alphabetical order and offers a compendium of Western knowledge, from A to Z. A Times (UK) Best Book of 2020 ...Show more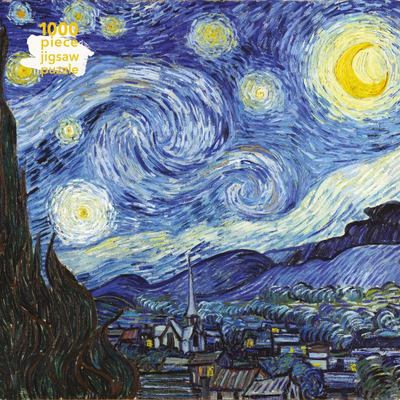 $34.99
AUD
Category: Gift | Series: 1000-Piece Jigsaws Ser.
Part of an exciting series of sturdy, square-box 1000-piece jigsaw puzzles from Flame Tree, featuring powerful and popular works of art. This new jigsaw will satisfy your need for a challenge, with a popular masterpiece of post impressionism, Starry Night by Van Gogh.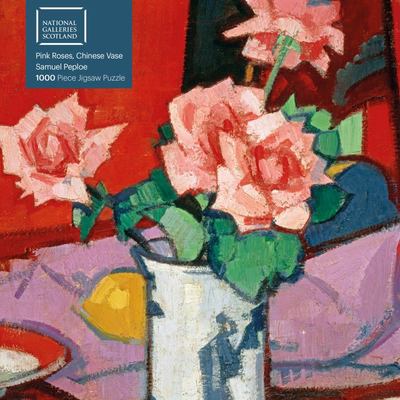 $34.99
AUD
Category: Gift | Series: 1000-Piece Jigsaw Puzzles Ser.
Part of an exciting series of sturdy, square-box 1000-piece jigsaw puzzles from Flame Tree, featuring powerful and popular works of art. This new jigsaw will satisfy your need for a challenge, with the charming Adult Jigsaw National Galleries Scotland Samuel Peploe: Pink Roses, Chinese Vase. This 1000 p iece jigsaw is intended for adults and children over 13 years. Not suitable for children under 3 years due to small parts. Finished Jigsaw size 735 x 510mm/29 x 20 ins. A member of the group of painters known as the Scottish Colourists, Samuel Peploe was noted for his still life paintings. Pink Roses, Chinese Vase was painted when Peploe was experimenting with areas of vivid colour. He emphasized the differences between objects by using dark lines and believed that a different colour should be used for each plane. ...Show more
$29.99
AUD
Category: Gift
Your brain is both your greatest cheerleader and your worst enemy; it's just a matter of taking action and learning (and unlearning) how to unlock the very best version of you. This is your personal guide to a mindset renovation, because your best life is closer than you think.Now is the moment to say y es, take the leap and be bold. Commit and give yourself the very best shot at turning that big, scary, brilliant thing you're dreaming of into reality.From Alexis Fernandez, neuroscience whiz and host of the podcast Do you F***ing Mind?, this book is full of tough love, practical advice and inspiring insight that will permanently change your mindset and life for the better.   ...Show more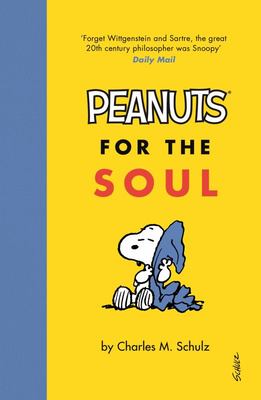 $19.99
AUD
Category: Gift
The kids (and canines) of Peanuts know a thing or two about how tough life can be. But with a philosophical approach to the trials and tribulations of growing up - from not being able to talk to the girl you like, to having an idiot brother who won't take your flawless advice - they're never short of th e small comforts, and the great wisdom, that can help us get by. ...Show more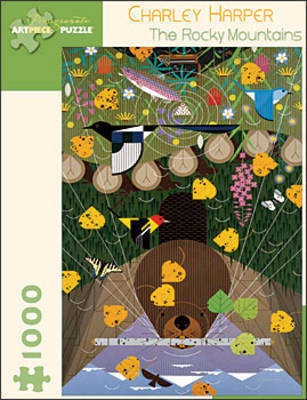 $24.99
AUD
Category: Gift
From the top feline doctor in Japan comes a fun, practical, adorably illustrated "cat-to-human" translation guide to decoding your cat's feelings. When your cat's tail is upright, she's saying hello. If it's quivering? She's happy to see you. But if it swishes ominously from side to side across your li ving room floor? Beware - your cat is annoyed. With nineteen bones and twelve muscles, cats' tails have countless ways of expressing their emotions. What Cats Want is here to uncover the meaning behind every movement, and the motivation beneath every quirk. Did you know, for example, that adult cats love to reconnect with their inner kitten? Or that cats prefer multiple watering holes over just one? Our cats are sophisticated-no matter what any dog lover says-and What Cats Want has the answers to every question asked by cat owners young and old. An invaluable new guide filled with creative tips and darling illustrations, What Cats Want provides a much-desired glimpse into the minds of our most mysterious pets. ...Show more
$24.99
AUD
Category: Gift
Don your deerstalker and immerse yourself in Holmes' London, complete with bodies, boat chases, and, of course, 221B Baker Street. Once you've assembled the puzzle, the game is afoot! Hunt for Conan-Doyle's most memorable characters, from the hound at Baskerville Hall to Moriarty, Dr. Watson, Mycroft, a nd more, as well as real historical figures from the era. ...Show more
$24.99
AUD
Category: Gift
Piece together the Paris of the Impressionist and Post-Impressionist painters and discover the people and places that helped create the modern world in this 1000 piece art jigsaw puzzle.   Raise a glass with Édouard Manet at the Folies Bergères. Take a front row seat for the Can-Can with Henri de Toul ouse Lautrec at the Moulin Rouge. Get to the point with Georges Seurat on the banks of the Seine. And catch Edgar Degas sketching the ballerinas of the Paris Opera. ...Show more