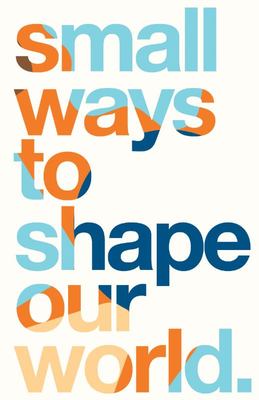 $12.99
AUD
Category: Gift
Small Changes x Lots of People = Big Change We want to be part of the solution, not the problem; but the issues facing us - whether local or global - often seem too hard to tackle. We hope this meaningful, practical and simple book will inspire you to make changes in your everyday life that will quietl y reshape our world. Often all it takes is a moment to look beyond the label, under the surface, and do something small, remembering that little things count. They add up and often cost you nothing. They ignite change and make the people around you happier. Small Ways to Shape Our World is an inspiring call to action, a powerful reminder that there's more to life than what you see, and a guide to reshaping our world with small acts of kindness, thoughtfulness and quiet rebellion. ...Show more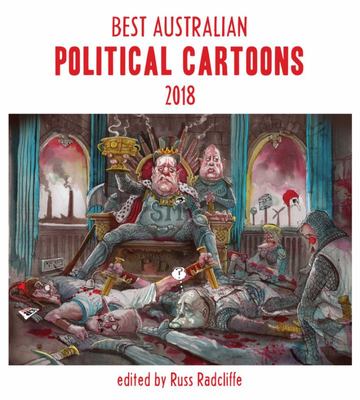 $29.99
AUD
Category: Gift
With Dean Alston, Peter Broelman, Pat Campbell, Andrew Dyson, John Farmer, First Dog on the Moon, Matt Golding, Fiona Katauskas, Mark Knight, Jon Kudelka, Alan Moir, David Pope, David Rowe, Andrew Weldon, Cathy Wilcox, Paul Zanetti, and many more . . .
$12.99
AUD
Category: Gift
This bright and bold dictionary of twenty-six thought-provoking words from A-Z is perfect for equipping girls, boys and everyone with the words they need to empower themselves. Including: Activism: trying to change something important by making your voice heard Brainpower: your ability to come up with brilliant ideas Compassion: caring about other people's suffering Diversity: including all kinds of different people Equality: when everyone is treated in the same way Feminism: fighting for equality between girls, boys and everyone With bright and inclusive artwork from illustrator Carolyn Suzuki, F is for Feminism is a great conversation starter, and will inspire and motivate activists of all ages. ...Show more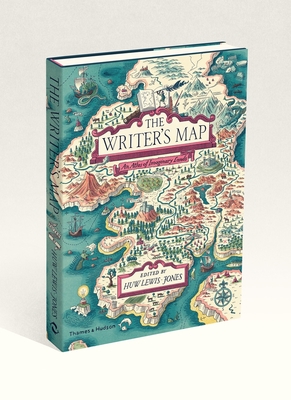 $55.00
AUD
Category: Gift
  Maps can transport us, they are filled with wonder, the possibility of real adventure and travels of the mind. This is an atlas of the journeys that writers make, encompassing not only the maps that actually appear in their books, but also the many maps that have inspired them and the sketches that they use in writing. For some, making a map is absolutely central to the craft of shaping and telling their tale. A writer's map might mean also the geographies they describe, the worlds inside books that rise from the page, mapped or unmapped, and the realms that authors inhabit as they write. Philip Pullman recounts a map he drew for an early novel; Robert Macfarlane reflects on his cartophilia, set off by Robert Louis Stevenson and his map of Treasure Island; Joanne Harris tells of her fascination with Norse maps of the universe; Reif Larsen writes about our dependence on GPS and the impulse to map our experience; Daniel Reeve describes drawing maps and charts for The Hobbit trilogy of films; Miraphora Mina recalls creating 'The Marauder's Map' for the Harry Potter films; David Mitchell leads us to the Mappa Mundi by way of Cloud Atlas and his own sketch maps. And there's much more besides. Amidst a cornucopia of images, there are maps of the world as envisaged in medieval times, as well as maps of adventure, sci-fi and fantasy, maps from nursery stories, literary classics, collectible comics - a vast range of genres. ...Show more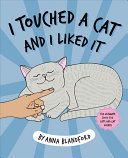 $19.99
AUD
Category: Gift
How to tell if this book is for you: * Do you cross the street to pat a cat? * Do people always tag you in cat pictures on social media? * Do you have a cat shrine at your house? * Do you wish you were holding a cat right now and not this book?  Then this book might just be for you! Discover the hidden benefit of having a cat sit on your lap, the growing trend of JOKO (the joy of kitting out), and what your cat is thinking when it gives you that look of disdain. This is the ultimate book for all cats and cat lovers: the quintessential cat lover, the extreme cat lover, the digital cat lover, and even the cat lover trapped inside a dog lover's body. ...Show more
$19.99
AUD
Category: Gift | Series: Y Ser.
Filled with stunning photographs, this fascinating tribute illustrates and illuminates Hepburn's life. From her early years as an ingenue to her status as an international icon of elegance, it reveals how her unique beauty made her a dream subject for designers and photographers alike. Featuring her col laborations with Givenchy, and stills from the sets of her most famous Hollywood films, The Little Book of Audrey Hepburn takes the reader on a journey through the actress's career and reveals just how powerfully her image resonates across the globe--even so long after her death. ...Show more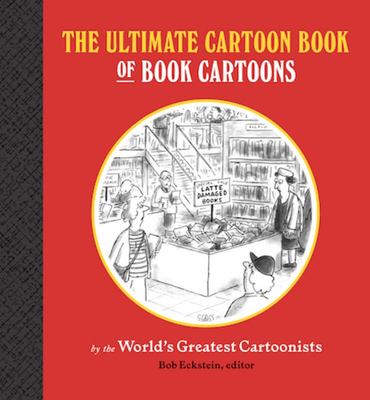 $39.99
AUD
Category: Gift
This exuberant collection of cartoons is an enthusiastic love letter to books and bookstores. The cartoons celebrate and critique the literary world through the work of thirty-three of the masters of cartoon art, including Sam Gross, Roz Chast, Arnie Levin, Danny Shanahan, Peter Steiner, Mick Stevens, N ick Downes, Liza Donnelly, Bob Mankoff, and Michael Maslin. Many of the cartoons have been published in the New Yorker, while others are published here for the first time. ...Show more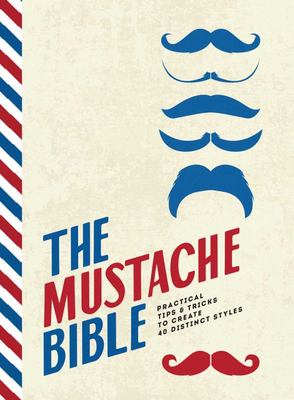 $24.99
AUD
Category: Gift
Men--the beard is officially over So get creative with your razor, scissors, and a tiny comb to fashion yourself a fetching mo'   The moustache is back Walk through any hipster neighborhood these days and you'll see the move away from full-flowing beards and back to the far superior, gentlemanly mous tache (don't even think about a whisker-free face ). Today, the modern man uses the mo' much like a pair of raffish eyewear--to accent his face and personality.   This book is your easy step-by-step guide to crafting forty classic and contemporary moustache styles. Think beyond the '70s porn-star mo' or Tom Selleck's lip slug in Magnum P.I. (although that one is included ) to cooler versions, including the Horseshoe, the Dal , the freestyle, the Fu Manchu and the B-Boy. Add some serious style to your face this fall. ...Show more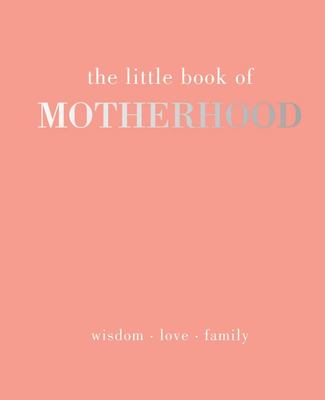 $9.99
AUD
Category: Gift | Series: Little Book Of Ser.
"A mother's arms are made of tenderness and children sleep soundly in them." - Victor Hugo   No one compares to your mother. All encompassing and powerful, the love she has for you knows no bounds.   The Little Book of Motherhood is a celebration of being a mum, it covers all aspects of motherhood, from what it means, new mother tips and facts, birthing traditions from around the world, folklore and inspirational quotes from mothers past and present.     Perfect as a mother's day gift or just a little token to remind your mum how much she means to you. ...Show more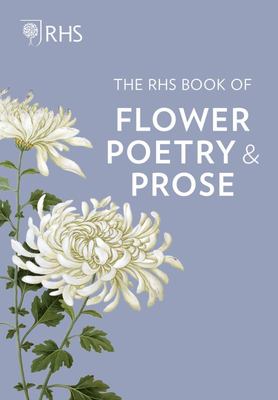 $19.99
AUD
Category: Gift
An RHS curated collection of the finest writing on more than 60 evocative flowers, from anemone to auricala and jasmine to wisteria by poets and authors including Milton and John Clare. Selected by Charles Elliott and featuring illustrations from the world-famous Lindley Library. Artists and writers ali ke have always been drawn to flowers. As sources of inspiration or simple enjoyment, flowers have been responsible over the centuries for many of our greatest and most memorable works of art, works that echo and preserve - in words and in line and colour - the particular beauties of their subjects. This volume brings together a personal selection of poetry and prose from a broad range of writers, from Shakespeare and Milton, to Reginald Farrer and Edward Augustus Bowles, to twentieth-century poets such as Marianne Moore and Theodore Roethke. Familiar wild and garden flowers are here explored in all their moods and mysteries. The poems and extracts are illustrated with botanical prints from the remarkable collection of artworks at the Royal Horticultural Societys Lindley Library, acknowledged as the worlds finest horticultural library. ...Show more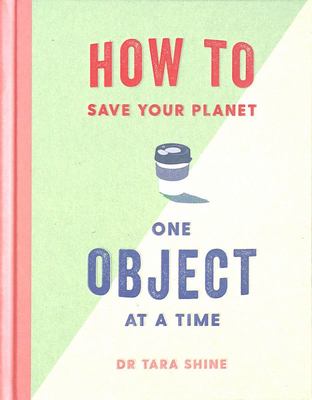 $39.99
AUD
Category: Gift
At a time when many of us are becomingly increasingly aware of the impact that our lives have on the environment, we can still find the alternative consumer choices overwhelming or confusing, thanks to mixed messages, information overload, or a misplaced perception that 'greener' choices are more expens ive, time-consuming or are somehow inferior. In this stylish guide, environmental scientist Dr. Tara Shine has come up with almost 100 everyday objects which you can easily change and which, when replacing less environmentally friendly options, will genuinely have a positive impact.  From swapping bottled soap to bars, replacing cling film with a simple plate, thereby eradicating waste in an instant, this is an inspiring read and will provide all the information you need to make informed choices. The changes Dr. Shines suggests share one thing in common:  they are all achievable, sustainable, have a genuinely positive impact on the environment, and many will even save you money!   ...Show more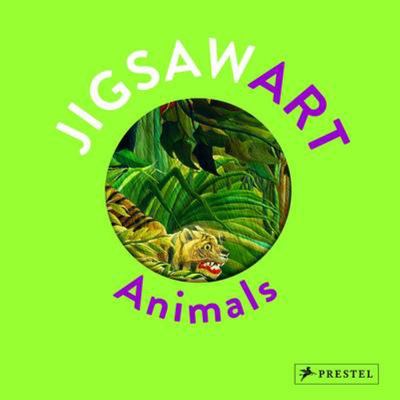 $19.99
AUD
Category: Gift
Henri Rousseau's tigers, Paul Klee's goldfish, a horse by Theodore Gericault, Franz Marc's iconic yellow cow - these and other animals depicted in art will come alive for children as they solve jigsaw puzzles. Each spread in the book features a reproduction of a famous painting accompanied by a brief ex planatory text and a 16-piece puzzle of the artwork. Arranged thematically, this playful activity book introduces young children to a whimsical menagerie of great art. ...Show more