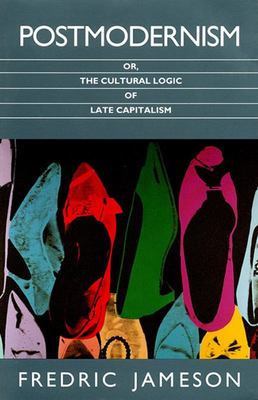 $28.99
AUD
Category: Critical Thinking
The 10th anniversary edition of a witty classic about the philosophy of existentialism. It is also a genuine self-help book offering clear advice on how to live according to the principles of existentialism formulated by Nietzsche, Sartre, Camus, and the other great existentialist philosophers. An attac k on contemporary excuse culture, the book urges us to face the hard existential truths of the human condition. By revealing that we are all inescapably free and responsible - 'condemned to be free, ' as Sartre says - the book aims to empower the reader with a sharp sense that we are each the master of our own destiny. Cox makes fun of the reputation existentialism has for being gloomy and pessimistic, exposing it for what it really is - an honest, uplifting, and potentially life changing philosophy This striking 10th anniversary edition with a substantial new preface includes more pointers on how to be a true existentialist, including how to be an existentialist at a time when environmental issues are becoming ever more pressing and our 'post-truth' world increasingly subjects us to the politically polarising power of simplistic social media. ...Show more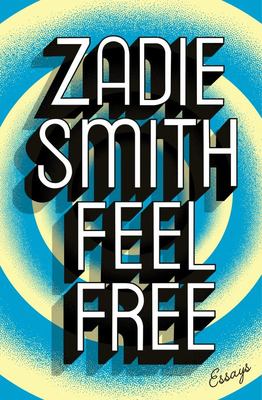 $35.00
AUD
Category: Critical Thinking
"Brilliant...[Smith's] new book is lively, intelligent and frequently hilarious, and proves that she's one of the brightest minds in English literature today...She considers Brexit and Key & Peele, J.G. Ballard and Jay-Z, Billie Holiday and Justin Bieber. Refreshingly, she does it all without the ki nd of knowing wink that some cultural observers can't resist; if she believes there's a clear-cut dichotomy between so-called 'high' and 'low' culture, she doesn't let on...Reading Feel Free is a lot like hanging out with a friend who's just as at home in a museum as she is binge-watching a sitcom. She engages artists on their own terms; she's opinionated, but not judgmental. And she manages to breathe new life into well-worn topics...There's not an essay in Feel Free that's less than engrossing. Sure, Smith is extremely intelligent, but smart authors are a dime a dozen: More importantly, she's an elegant writer, original, big-hearted and enthusiastic." --NPR.org A timely, powerful collection of essays from one of our sharpest minds and most sparkling stylists. How much joy can a person tolerate? How many kinds of boredom make up a life? Who owns the story of black America? Should Justin Bieber be more like Socrates? And why is there a dead art collector floating in the swimming pool?      Dazzlingly insightful, explosively funny and ever-timely, Zadie Smith is back with a second unmissable collection of essays. From German Old Masters to the new masters of East Coast rap, from social networks opening lines of communication to national referenda closing doors, Feel Free reaches out in all directions and draws back a rich feast of ideas. Here pop culture, high culture, social change and political debate all get the Zadie Smith treatment: dissected with razor-sharp intellect, set brilliantly against the context of the utterly contemporary, and considered with a deep humanity and compassion.      With the easy intimacy of a local and the piercing clarity of an outsider, Feel Free casts a sharp critical eye over the creative luminaries that have shaped our world: from J. G. Ballard to Karl Ove Knausgaard, Orson Welles to Charlie Kaufman, Joni Mitchell to Beyonce, and far beyond. And it considers the points of contact where the author herself meets this world, where the political meets the personal and critique meets memoir. This electrifying new collection showcases Zadie Smith as a true literary powerhouse, demonstrating once again her credentials as an essential voice of her generation. ...Show more
$32.99
AUD
Category: Critical Thinking
Helen Garner is one of Australia's most important, and some would say, most admired living writers. That admiration is inspired by a sense that she is honest, authentic and fearless in the pursuit of her craft. But Garner also courts controversy, not least because she refuses to be constrained by the ru les of literary form. She appears to write so much of herself into her non-fiction, and many of her own experiences inform her fiction. But who is the 'I' in Helen Garner's work? Dr Bernadette Brennan has had access to previously unavailable papers in Garner's archive, and she provides a lively and rigorous reading of the books, journals and correspondence of one of Australia's most beloved women of letters.A Writing Lifeis the first full-length study of Garner's work, a literary portrait that maps Garner's writing against the different stages of her life. ...Show more
$24.99
AUD
Category: Critical Thinking
'I emerged from this book feeling better about almost everything... a mosaic of faces building into this extraordinary portrait of our species.' Guardian 'The Ten Types of Humanis a fantastic piece of non-fiction, mixing astonishing real-life cases with the latest scientific research to provide a guide to who we really are. It's inspiring and essential.'Charles Duhigg 'Uplifting and indispensable.'Howard Cunnell This book will introduce you to ten people. In a way, you already know them. Only you don't - not really. In a sense, they are you. Only they're not entirely. They inform and shape the most important decisions in your life. But you're almost certainly unaware of their intervention. They are the Ten Types of Human. Who are they? What are they for? How did they get into your head? We want to believe that there are some things we would never do. We want to believe that there are others we always would. But how can we be sure? What are our limits? Do we have limits? The answer lies with the Ten Types of Human- the people we become when we are faced with life's most difficult decisions. But who or what are these Types? Where do they come from? How did they get into our heads? The Ten Types of Humanis a pioneering examination of human nature. It looks at the best and worst that human beings are capable of, and asks why. It explores the frontiers of the human experience, excavating the forces that shape our thoughts and actions in extreme situations. It begins in a courtroom and journeys across four continents and through the lives of some exceptional people, in search of answers. Mixing cutting-edge neuroscience, social psychology and human rights research, The Ten Types of Humanis at once a provocation and a map to our hidden selves. It provides a new understanding of who we are - and who we can be. ...Show more
$2.99
AUD
Category: Critical Thinking | Series: Penguin Little Black Classics
Why do I know a few more things? Why am I so clever altogether? Self-celebrating and self-mocking autobiographical writings from Ecce Homo, the last work iconoclastic German philosopher Nietzsche wrote before his descent into madness.   One of 46 new books in the bestselling Little Black Classics s eries, to celebrate the first ever Penguin Classic in 1946. ...Show more
$9.99
AUD
Category: Critical Thinking | Series: Penguin Great Ideas Ser.
'There are certain words which possess, in themselves, when properly used, a virtue which illumines and lifts up towards the good' The philosopher and activist Simone Weil was one of the most courageous thinkers of the twentieth century. Here she writes, with honesty and moral clarity, about the manipul ation of language by the powerful, the obligations of individuals to one another and the needs - for order, equality, liberty and truth - that make us human. One of twenty new books in the bestselling Penguin Great Ideas series. This new selection showcases a diverse list of thinkers who have helped shape our world today, from anarchists to stoics, feminists to prophets, satirists to Zen Buddhists. ...Show more
Tractatus Logico-Philosophicus
by Ludwig Josef Johann Wittgenstein; David Francis Pears (Translator); Brian McGuinness (Translator)
$29.99
AUD
Category: Critical Thinking | Series: Routledge Classics Ser.
1921 erschien der 'Tractatus logico-philosophicus' unter dem Titel "Logisch-Philosophische Abhandlung" erstmals; ein Jahr sp ter dann in deutsch-englischer Version unter dem gel ufigen Titel. Seit seinem Erscheinen gilt dieses einzige von Wittgenstein selbst ver ffentlichte Buch als schwierig und r tsel haft. F r einen Logiker wie Russel schien es eher ein Beitrag zur Mystik als einer zur Logik zu sein. Es ist nicht verwunderlich, da dieses Buch von Mi verst ndnissen verfolgt wurde. Erst allm hlich wurden die Tiefe, die Bedeutung und die philosophischen Dimensionen des Textes erkennbar.   Der Tractatus ist einer der wenigen Schl sseltexte der zeitgen ssischen Philosophie. Seine Bedeutung f r Logik, Sprachphilosophie und Metaphysik ist gr er, als dies noch vor zwei Jahrzehnten vermutet wurde. Die Beitr ge in diesem Band sind mit wenigen Ausnahmen bisher unver ffentlicht. Sie sollen einen Zugang zum Tractatus vermitteln und dessen Verst ndnis vertiefen. ...Show more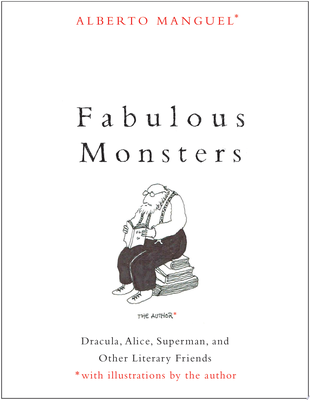 $39.99
AUD
Category: Critical Thinking
Charmingly written in his signature engaging erudite style, Alberto Manguel examines how literary characters can have changing identities, and can suddenly shift from behind their conventional stories to teach us about the complexities of love, loss, and life. In this personal reckoning with his favorit e characters, including Jim from Huckleberry Finn, Phoebe from The Catcher in the Rye, Job and Jonah from the Bible, Quasimodo, the Hippogriff, Little Red Riding Hood, Captain Nemo, Hamlet's mother, and Dr. Frankenstein's Monster, the author shares his unique powers as a reader, encouraging us to establish our own unique literary relationships. An intimate introduction and Manguel's own "doodles" complete this delightfully magical book. ...Show more
$2.50
AUD
Category: Critical Thinking | Series: Penguin Modern
The ultimate Camp statement- it's good because it's awful.' These two classic essays were the first works of criticism to break down the boundaries between 'high' and 'low' culture, and made Susan Sontag a literary sensation.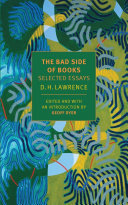 $36.95
AUD
Category: Critical Thinking
You could describe D.H. Lawrence as the great multi-instrumentalist among the great writers of the twentieth century. He was a brilliant, endlessly controversial novelist who transformed, for better and for worse, the way we write about sex and emotions; he was a wonderful poet; he was an essayist of bu rning curiosity, expansive lyricism, odd humor, and radical intelligence, equaled, perhaps, only by Virginia Woolf. Here Geoff Dyer, one of the finest essayists of our day, draws on the whole range of Lawrence's published essays to reintroduce him to a new generation of readers for whom the essay has become an important genre. We get Lawrence the book reviewer, writing about Death in Venice and welcoming Ernest Hemingway; Lawrence the travel writer, in Mexico and New Mexico and Italy; Lawrence the memoirist, depicting his strange sometime-friend Maurice Magnus; Lawrence the restless inquirer into the possibilities of the novel, writing about the novel and morality and addressing the question of why the novel matters; and, finally, the Lawrence who meditates on birdsong or the death of a porcupine in the Rocky Mountains. Dyer's selection of Lawrence's essays is a wonderful introduction to a fundamental, dazzling writer. ...Show more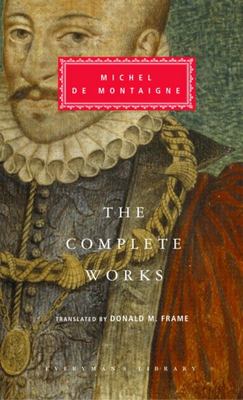 $52.95
AUD
Category: Critical Thinking | Series: Everyman's Library Classics Ser.
Humanist, skeptic, acute observer of himself and others, Michel de Montaigne (1533--92) was the first to use the term "essay" to refer to the form he pioneered, and he has remained one of its most famous practitioners. He reflected on the great themes of existence in his wise and engaging writings, his subjects ranging from proper conversation and good reading, to the raising of children and the endurance of pain, from solitude, destiny, time, and custom, to truth, consciousness, and death. Having stood the test of time, his essays continue to influence writers nearly five hundred years later. Also included in this complete edition of his works are Montaigne's letters and his travel journal, fascinating records of the experiences and contemplations that would shape and infuse his essays. Montaigne speaks to us always in a personal voice in which his virtues of tolerance, moderation, and understanding are dazzlingly manifest. Donald M. Frame's masterful translation is widely acknowledged to be the classic English version. (Book Jacket Status: Jacketed) ...Show more