$22.99
AUD
Category: Australian
Dark Emu argues for a reconsideration of the 'hunter-gatherer' tag for pre-colonial Aboriginal Australians and attempts to rebut the colonial myths that have worked to justify dispossession. Accomplished author Bruce Pascoe provides compelling evidence from the diaries of early explorers that suggests that systems of food production and land management have been blatantly understated in modern retellings of early Aboriginal history, and that a new look at Australia's past is required. ...Show more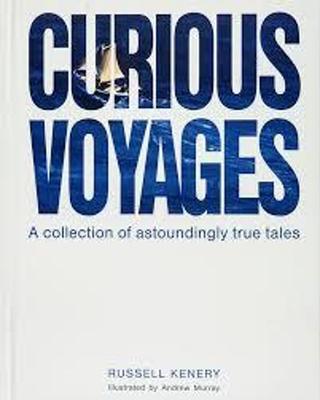 $39.95
AUD
Category: Australian
Over thousands of years the world was wide with wind-powered boats, one of man's most beautiful constructions, and sailors had to struggle in the age-old game of Man vs Sea. This collection of tales is not a history of sail, it's a voyage through centuries of curious sailing adventures.
$24.99
AUD
Category: Australian
Is Tasmanian salmon one big lie? In a triumph of marketing, the Tasmanian salmon industry has for decades succeeded in presenting itself as world's best practice and its product as healthy and clean, grown in environmentally pristine conditions. What could be more appealing than the idea of Atlantic sa lmon sustainably harvested in some of the world's purest waters? But what are we eating when we eat Tasmanian salmon? Richard Flanagan's exposé of the salmon farming industry in Tasmania is chilling. In the way that Rachel Carson took on the pesticide industry in her ground-breaking book Silent Spring, Flanagan tears open an industry that is as secretive as its practices are destructive and its product disturbing. From the burning forests of the Amazon to the petrochemicals you aren't told about to the endangered species being pushed to extinction you don't know about; from synthetically pink-dyed flesh to seal bombs . . . If you care about what you eat, if you care about the environment, this is a book you need to read ...Show more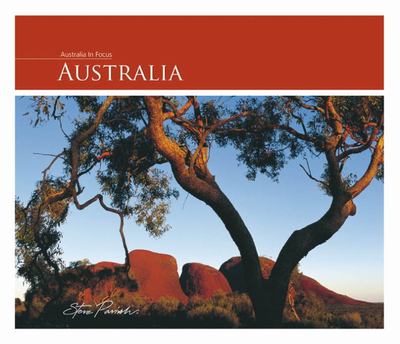 $34.95
AUD
Category: Australian | Series: Australia in focus S.
Australia is an ancient island continent of contrasts and extremes, f rom lush tropical rainforests to the parched deserts of the inland. The continent's diversity of climates, landforms and habitats are home to an array of fauna and flora, many unique to Australia. At sixteen s ites, the natural and cu ltural heritage values are so outstanding that t hey have been inscribed on the World Heritage List. In these, and in nat ional parks and reserves, the country's natural treasures are protected and preserved. These such wonders of Australia are exquisitely captured in Australia in Focus: Australia. ...Show more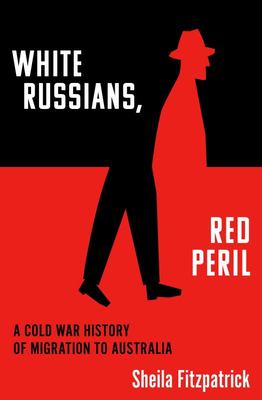 $34.99
AUD
Category: Australian
 A gripping account of the paths that led postwar Russian migrants to Australia - and what they found when they arrived.More than 20,000 ethnic Russians migrated to Australia after the Second World War - yet we know very little about their experiences. Some came via China, others from refugee camps in E urope.Many of the refugees who came from Europe preferred to keep a low profile in Australia, and some tried to 'pass' as Polish, West Ukrainian or Yugoslavian. They had good reason to do so- to the Soviet Union, Australia's resettling of Russians amounted to the theft of its citizens, and undercover agents were deployed to persuade them to repatriate. Australia regarded the newcomers with wary suspicion, even as it sought to build its population by opening its doors to immigrants.Making use of newly discovered Russian-language archives and drawing on a lifetime's study of Soviet history and politics, acclaimed author Sheila Fitzpatrick examines the early years of a diverse Russian-Australian community and how Australian and Soviet intelligence agencies attempted to track and influence them. While anti-communist 'White' Russians dreamed a war of liberation would overthrow the Soviet regime, a dissident minority admired its achievements and thought of returning home. This is immigration history at its vivid, grounded best. ...Show more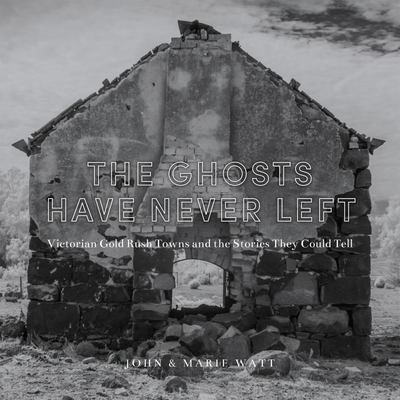 $54.99
AUD
Category: Australian
In words and images this book seeks to capture both the glory days and haunting reminders of 21 Victorian Gold Rush towns, that today are either small, sleepy or non-existent. The authors have also identified slices of important, and often little known, history associated with each of the 21 towns. Topi cs as diverse as the lights of Cobb & Co, the pen of Henry Handel Richardson, the sinking of the HMAS Sydney, and the birth of an iconic wine, all have a link to at least one of the towns explored. ...Show more
$34.99
AUD
Category: Australian
In the early hours of Thursday 19 March 2020, the luxury cruise liner Ruby Princess docked at Sydney's Circular Quay, the gateway to Australia. Hours later, 2700 passengers disembarked. Yet in the middle of a pandemic sweeping the planet, there were no health checks. Over the next few days, the passenge rs got some bad news. The COVID-19 virus had infected some on the ship, and it spread rapidly. Months of investigation and a Special Commission uncovered a series of catastrophic mistakes, from negligence to corporate greed of an industry with a history of only caring for its bottom line. This 'super-spreader incident' was a viral bomb that exploded in the heart of Australia's biggest city - and a disaster that could and should have been prevented. In his page-turning book, investigative journalist Duncan McNab explores the causes of the spectacular quarantine failure, the cruise industry, the lives of the victims and their families, and the turbulent politics of blame. ...Show more
$49.99
AUD
Category: Australian
Between 1788 and 1868, approximately 25,000 women were transported to Australia. For nearly 200 years, there has been a chorus of outrage at their vulgarity, their depravity and their promiscuity. Babette Smith takes the reader beyond this traditional casting of convict women, looking for evidence of th eir humanity and individuality. Certainly some were desperate, overwhelmed by a relentless chain of criminal convictions, drunkenness and despair. But others were heroic, defiant. Smith offers fresh insights: the women's use of sound and voice to harass officials, for example; the extent of their deliberate resistance against authority. This resistance, she argues, has contributed significantly to broader Australian culture. The women's stories begin when their fates are decided by the British Crown. We are introduced to women who stole, set fires, rioted, committed insurance fraud, murdered; mothers of six and 12-year-old girls; women who refused to show deference to the Court, instead giving mock curtsies, 'jumping and capering about'.'A sailor', wrote ship's surgeon Peter Cunningham, was 'more an object of pity than wrath. To see twenty wicked fingers beckoning to him, and twenty wicked eyes winking at him, at one and the same time, no wonder his virtue should sometimes experience a fall!'. Among the hysterical accounts of bad behaviour aboard female convict ships written by concerned reverends, surgeons and others are scenes that show female camaraderie, fun and intrepid spirit. Washing clothes became 'a grand water party'; caught in a storm, women came up on deck to help their fellow convicts haul water; women sang and danced before bed, putting on concerts for each other, 'dressed out in their gayest plumage'. This camaraderie continued in Australia. In Tasmania's overcrowded Cascades factory, the superintendent complained about women 'corrupting each other' in nightly conversation laced with 'obscenity'. Another interpretation is that women sought the comfort of sharing their woes with one another, telling 'war stories' of life on assignment and generally enjoying each other's company in language that was everyday for them.Defiant Voices tells the story of the Crown trying and failing to make its prisoners subservient to a harsh penal system. Convict women challenged the authorities by living in perpetual disobedience, which was often flagrant, sometimes sexual and always loud. They were not all 'the most abandoned prostitutes', but their sexual mores were certainly different from the observers who labelled them. From factory rioters to individuals like Ann Wilson, whose response-'That will not hurt me'-provoked a magistrate to pile punishment after punishment onto her, the women of Defiant Voices fought like tigers and drove men to breaking point with their collective voices, the lewd songs and 'disorderly shouting' resounding from the page. ...Show more
To My Country
by Ben Lawson; Bruce Whatley (Illustrator)
$29.99
AUD
Category: Australian
 Ben Lawson was preparing for another Christmas away from home when the Black Summer bushfires began to burn their way across Australia's eastern coast. As the bushfires continued to rage into the new year on an unprecedented scale, Ben, feeling angry, helpless and broken-hearted as he watched the devastation from across the ocean, sat down and put his feelings into words. To My Country is an ode to the endurance of the Australian spirit and the shared love of our country.In the true Aussie spirit, Ben and Allen & Unwin will be donating proceeds of To My Country to The Koala Hospital.'A delightful love letter to a homeland: the kind only an Australian could write. Full of humour, charm and deeply felt belonging. And to think of all the orphaned koalas who will benefit from you buying and enjoying this wonderful little book ...' -Stephen Fry-'An impassioned cry from the big, kind heart of a big, kind man.' -Tim Minchin-'Ben Lawson's love of his homeland inspires us all to think of our own roots . . . and the need to protect them.' -Dolly Parton-'Ben Lawson's book is a heartfelt reminder of how desperately we need to think about our future as a country. His sincerity is moving. I dare you not to cry.' -Julia Stone-'Ben Lawson writes in the tradition of his namesake Henry Lawson; an eloquent bush ballad that mourns the tragic fate of one billion bushfire victims.' -Barry Humphries-   ...Show more
$34.99
AUD
Category: Australian
'The sea was rough, waves a few metres, falling on top of us. We were just waiting and hoping and praying that we were going to make it.' – Taozen, proud Australian, proud HazaraSmuggled offers a previously unseen glimpse into the dangerous and shadowy world of people smuggling. It shares harrowing true stories of those fleeing persecution to seek asylum and reshapes our idea of those – sometimes family, sometimes mafia – who help them find it.People smugglers have such currency in Australian politics yet they remain unknowable figures in our migration history. But beyond the rhetoric lies a rich past that reaches far from the maritime borders of our island continent – to Jews escaping the Holocaust, Eastern Europeans slipping through the Iron Curtain, 'boat people' fleeing the Vietnam War, and refugees escaping unthinkable violence in the Middle East and Africa.Based on revealing personal interviews, Smuggled provides a compelling insight into a defining yet unexplored part of Australian history. 'The sea was rough, waves a few metres, falling on top of us. We were just waiting and hoping and praying that we were going to make it.' – Taozen, proud Australian, proud HazaraSmuggled offers a previously unseen glimpse into the dangerous and shadowy world of people smuggling. It shares harrowing true stories of those fleeing persecution to seek asylum and reshapes our idea of those – sometimes family, sometimes mafia – who help them find it.People smugglers have such currency in Australian politics yet they remain unknowable figures in our migration history. But beyond the rhetoric lies a rich past that reaches far from the maritime borders of our island continent – to Jews escaping the Holocaust, Eastern Europeans slipping through the Iron Curtain, 'boat people' fleeing the Vietnam War, and refugees escaping unthinkable violence in the Middle East and Africa.Based on revealing personal interviews, Smuggled provides a compelling insight into a defining yet unexplored part of Australian history.   ...Show more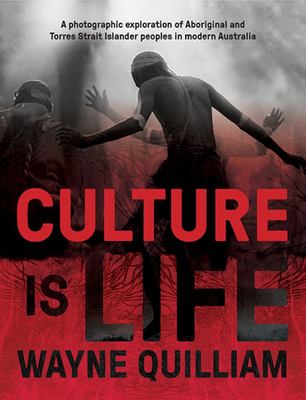 $39.99
AUD
Category: Australian
Culture is Life is a modern, photographic celebration of the diversity of Indigenous Australians. In the same way that Humans of New York offered interesting life stories to give context to images of everyday New Yorkers, pre-eminent photographer Wayne Quilliam has collected over 500 images and intervie ws with Indigenous people across the country. His work explores the nuances of Indigenous thinking and identity, and focuses on how the First peoples view their place within the contemporary culture of Australia. The people featured in this book include many high-profile Indigenous Australians, as well as community members of different ages from Tasmania to the Torres Strait, offering insights into the dreams of youth and the reflections of Elders. With a short quote sitting next to each image, this book is an accessible gateway to better understand and appreciate the lives of Aboriginal and Torres Strait Islander Australians, presented as a stunning and contemporary photo book.     ...Show more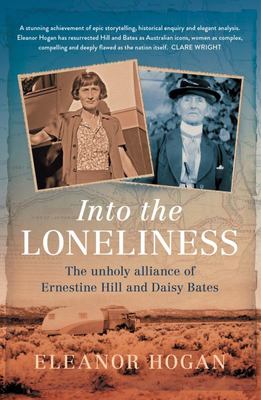 $34.99
AUD
Category: Australian
An original and riveting biography of two of the most singular women Australia has ever seen.Daisy Bates and Ernestine Hill were bestselling writers who told of life in the vast Australian interior. Daisy Bates, dressed in Victorian garb, malnourished and half-blind, camped with Aboriginal people in Wes tern Australia and on the Nullarbor for decades, surrounded by her books, notes and artefacts. A self-taught ethnologist, desperate to be accepted by established male anthropologists, she sought to document the language and customs of the people who visited her camps. In 1935, Ernestine Hill, journalist and author of The Great Australian Loneliness, coaxed Bates to Adelaide to collaborate on a newspaper series. Their collaboration resulted in the 1938 international bestseller, The Passing of the Aborigines. This book informed popular opinion about Aboriginal people for decades, though Bates's failure to acknowledge Hill as her co-author strained their friendship.Traversing great distances in a campervan, Eleanor Hogan reflects on the lives and work of these indefatigable women. From a contemporary perspective, their work seems quaint and sentimental, their outlook and preoccupations dated, paternalistic and even racist. Yet Bates and Hill took a genuine interest in Aboriginal people and their cultures long before they were considered worthy of the Australian mainstream's attention. With sensitivity and insight, Hogan wonders what their legacies as fearless female outliers might be.'I responded to this book with every cell in my body, neuron in my brain and beat of my heart. A stunning achievement of epic storytelling, historical enquiry and elegant analysis. Eleanor Hogan has resurrected Hill and Bates as Australian icons, women as complex, compelling and deeply flawed as the nation itself.' — Clare Wright 'A meticulous unveiling of the enigmatic Daisy Bates and her writing companion Ernestine Hill. Tracking her subjects across the Nullabor, Hogan strips away layer after layer of dissimulation as she unpicks their writing partnership.' — Bill Garner'Into the Loneliness is a fascinating biographical study of two significant and intriguing women who were in many ways ahead of their time, yet reflective of it in their artistic endeavours. Using a sophisticated structure and interconnected narratives, this impressive biography reconceptualises the shifting, complex, relationships between Daisy Bates, Ernestine Hill and Indigenous Australians.' — Jenny Hocking'Into the Loneliness presents a relationship between two remarkable but flawed women, one with profound, ongoing consequences for Indigenous people. It's a book about sexism, about writing, and the nature of friendship. It's a study of white Australian attitudes that persist to this day. And it's an astonishing true story that leaps off the page.' — Jeff Sparrow ...Show more